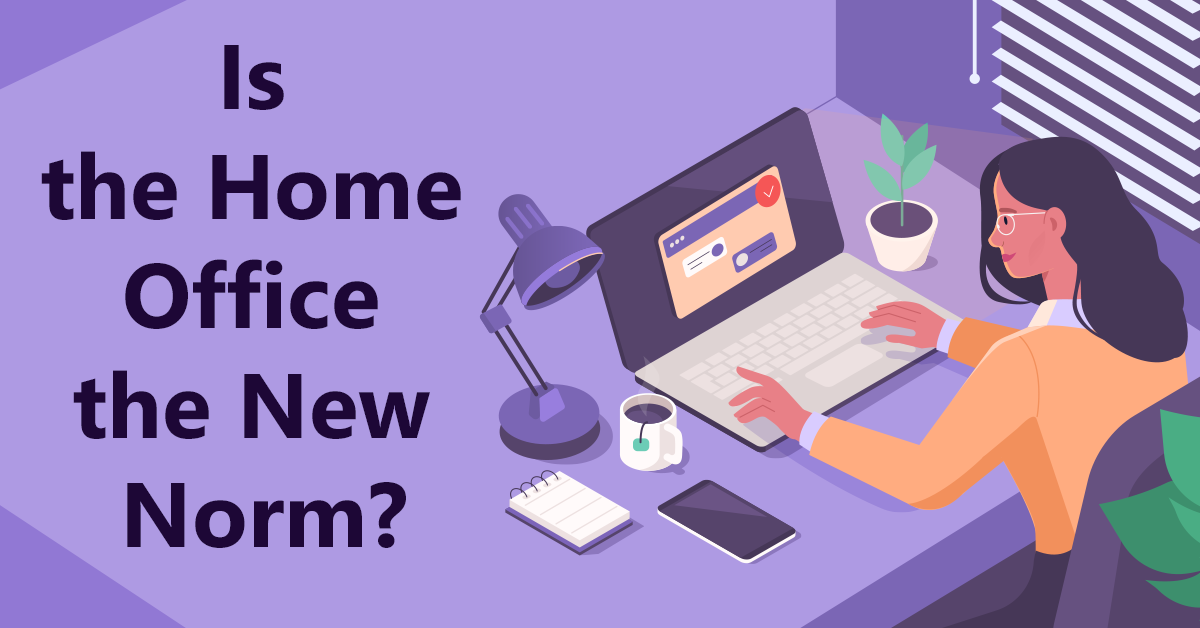 The phrase "work is something you do, not something you travel to," coined in 1995, was used as a motto by the proponents of the work arrangement where people do not commute to a place of work. The concept of working from home, also referred to as "telecommuting" in some instances, has been prevalent since several decades, but has never been mainstream. However, for the first time, we could see a drastic shift in status quo due to the current COVID-19 pandemic.
While the lockdowns around the world made working from home the only option, more and more businesses are making working from home permanent, even as lockdowns are being relaxed. A consequence of this shift in working habit has been the necessity for home-office setups.
In order to get a measure of how many people are investing in home-office furniture and accessories, we asked working professionals in Germany, India, Kenya, Nigeria, South Africa, USA and UAE the question. Here is what we found.
Surprisingly, the vast majority of people in the United Kingdom, USA and UAE said they have not invested in a home-office setup. The response was the same from a little over half of all Nigerians as well.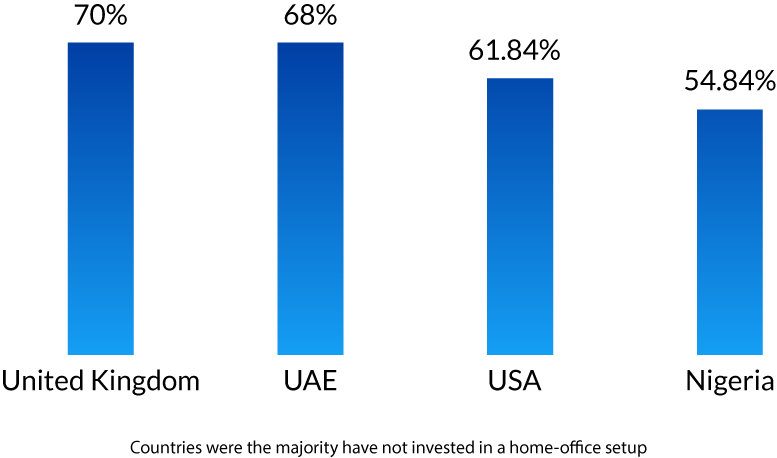 On the other end, the countries where the majority of the respondents answered in the affirmative when asked about new home-office setups include Kenya and Germany. While about half of our South African and Indian respondents also said they have invested in a home-office setup.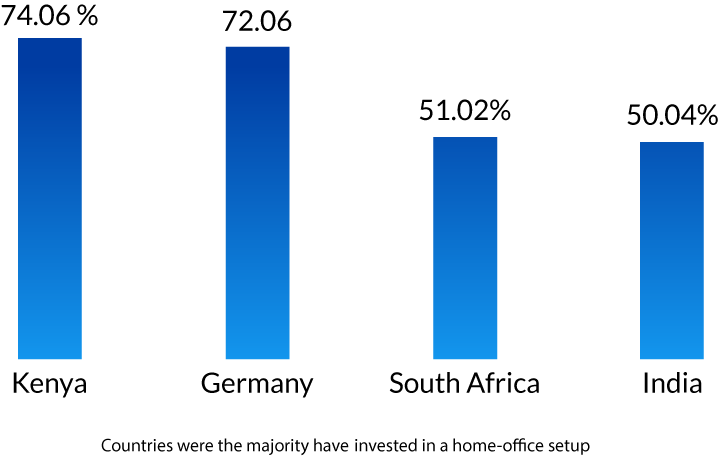 Home offices could become the new norm, one of the several changes to our lives brought about by the pandemic. This is not just speculation but is backed by the fact that companies around the globe are making a change in in their work culture. Twitter, Shopify and TCS. A recent survey in Japan also reveals that 70% want to continue to work from home after the pandemic. This in turn could drive the growth of a whole new business area catering to telecommuting.