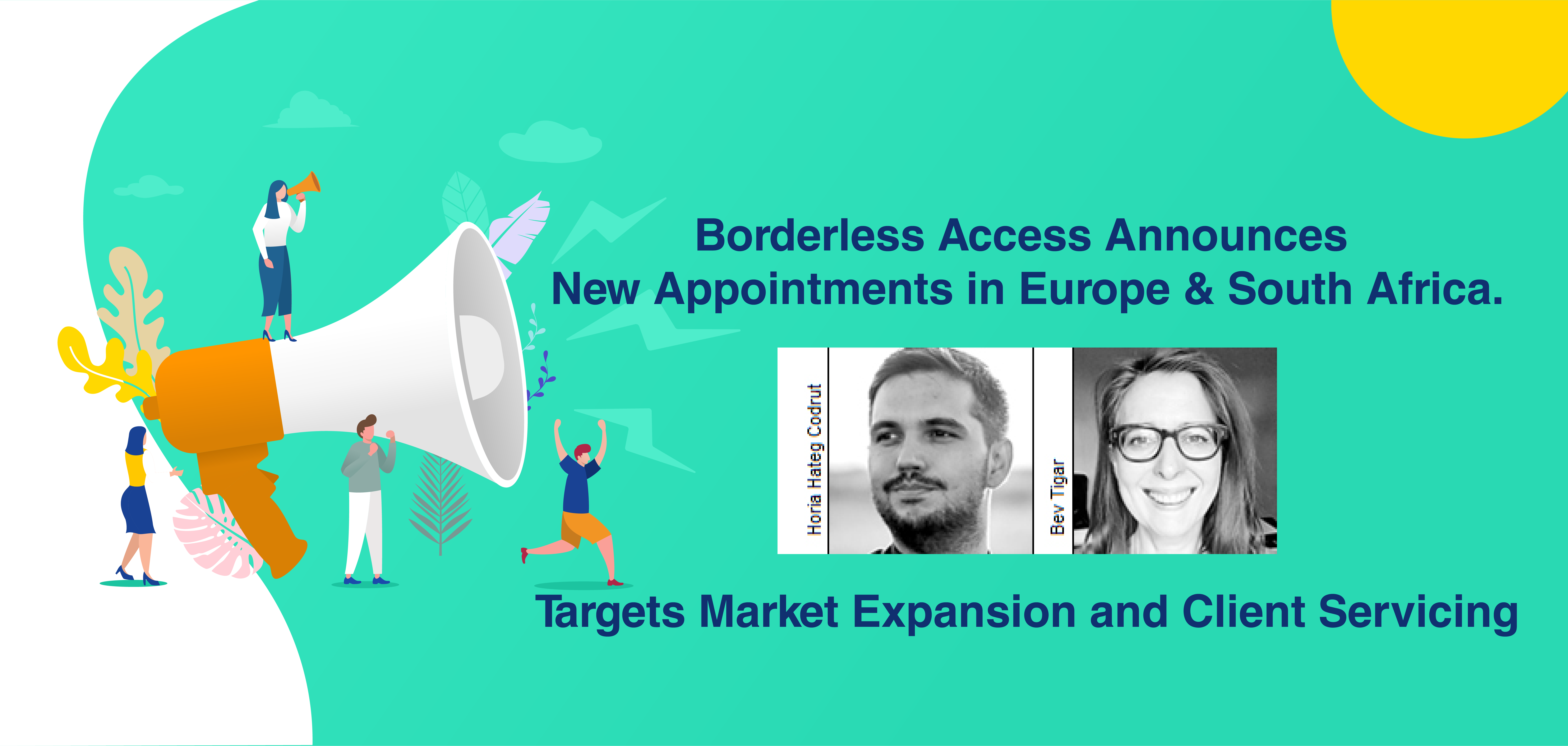 Bengaluru (India) April 2019: With the aim to broaden our horizons and better serve our clients on their growing demand for insight support, Borderless Access has announced the appointment of Horia Hateg-Codrut as Client Servicing Manager and Bev Tigar as Client Development Lead for Germany/Eastern Europe and South Africa regions respectively.
Horia Hateg will be operating from Romania, our new office location in Europe. Horia is multi-lingual and has a rich experience working with Insites Consulting, SSI and other similar firms in Germany / Eastern European region.
Bev Tigar, with a focus on business development, will operate out of South Africa, our dedicated presence in the African continent. Bev, with her years of marketing and research experience and leadership roles in Kantar, Nielsen, Sara Lee and many more would prove significant for scaling the traction we are getting from the African sub-continent and to capitalize further on the remarkable growth opportunities presented by African markets.
Ruchika Gupta, CEO Borderless Access commented: "We are constantly looking at new markets where we can enable clients with rich insights using our digital market research solutions. The appointment of Horia Hateg, in Romania and Bev Tigar for the South Africa region, is a natural step towards furthering our aggressive growth goals while meeting the high expectations expected by our clients."
About Borderless Access:
Borderless Access is a global digital MR products and solutions company that provides access to experiences and life moments of engaged consumers from hard-to-reach B2B and B2C segments across emerging and developed markets. With a focus on innovation through technology and community analytics, our innovative offerings -
Panel Solutions, SmartSight™, HealthSight™, and TAPP™ - benefit a global clientele of MR firms, ad agencies, consultancy firms, and end enterprises.