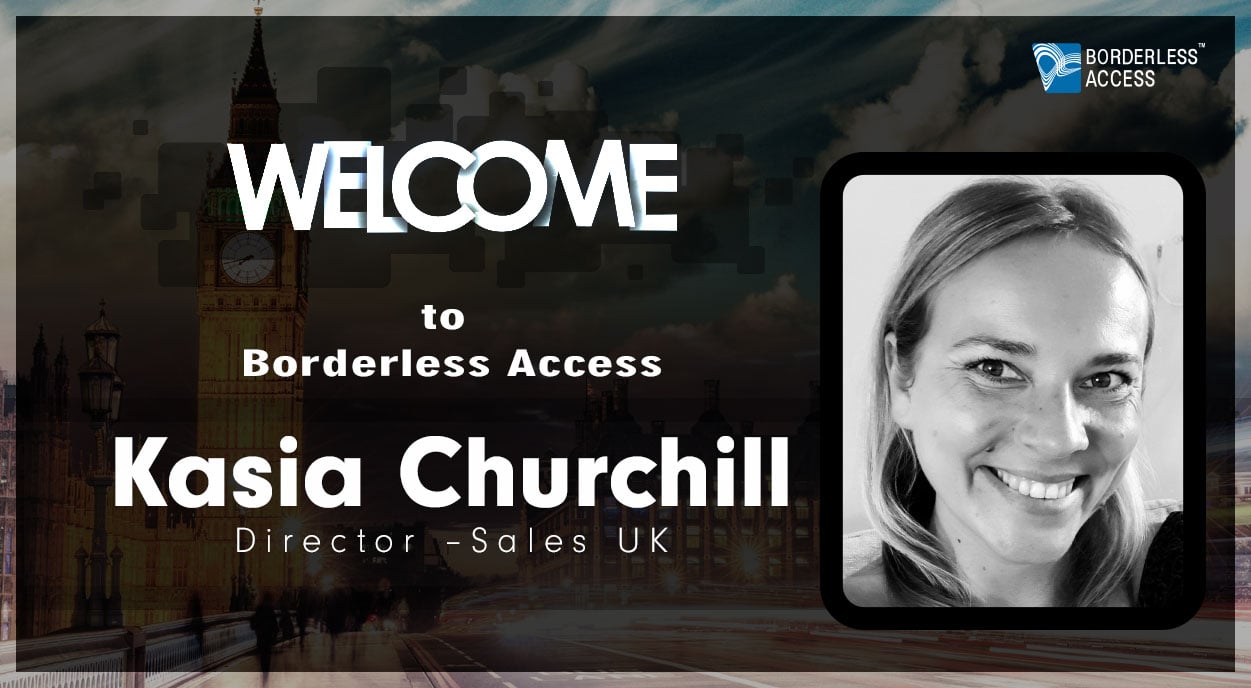 Bangalore, India, July 1st, 2020: Borderless Access, the award-winning digital market research company, has announced the appointment of Kasia Churchill as Director, Sales for the UK region.
Kasia comes from Dynata with over 12 years of online market research experience where she recently held the position of Senior Account Director. She was instrumental in building and developing a dedicated media sales team and was also responsible for establishing many long-lasting client relationships resulting in an impressive growth of the media sales channel. Prior to working in sales, she excelled in managing the operations side of the business, working with key market research agencies, which gave her a deep understanding of the research cycle as well as the UK research industry. She has a strong interest in advertising technology and measuring its effectiveness. She enjoys working in partnership with clients and is driven by customer success.
"As we continue to expand our presence in the European market, the appointment of Kasia as Director Sales for the UK helps us spread our footprint faster & wider", said Ruchika Gupta, CEO and Founder, Borderless Access Pvt Ltd. "Kasia comes with a strong commercial acumen and experience with complex sales pitches and negotiations and will help in building our brand in the UK and ensure continuous growth and client satisfaction. I am thrilled to have Kasia as part of the Borderless Access family.
"I am excited to join Borderless Access" said Kasia Churchill. "I look forward to playing an important part in its future growth and to strengthen our position in the UK with a strong client network."
About Borderless Access:
Borderless Access is an award-winning digital market research solutions and product company. Driven by technology and consumer-analytics, we provide access to experiences and life moments of consumers to clients across the globe. We currently have over 5.9 million proprietary digital panelists across 34 counties and conduct over 6.9 million digital online surveys annually. Our proprietary products and solutions include TAPP™, HealthSight™, and SmartSight™.