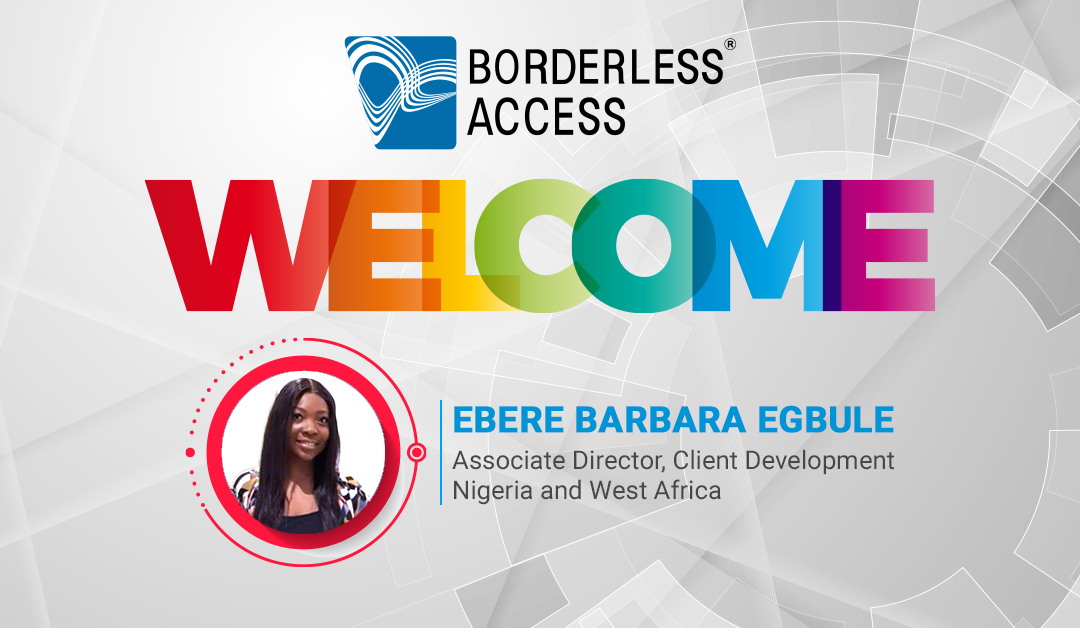 Seattle, Washington, USA, 7 Oct, 2020: Borderless Access, the digital market research products and solutions company, today announced the appointment of Ebere Barbara Egbule as Associate Director, Client Development for Nigeria and West Africa Region.
Ebere comes with over 10 years of experience in business development within the financial services and research industry. In the course of her research career, she has managed brands such as Coca-Cola, Unilever, P&G, Diageo, Stanbic, Friesland Campina, among others.
As a marketing professional with core competence in business development and client relationship management, Ebere will be responsible for customer acquisition and development at Borderless Access and will lead business growth in Nigeria and the West Africa region.
"With the appointment of Ebere in a senior client development role, Borderless Access seeks to develop the digital market research and insights space in the West African region through our technology and analytics-driven research and data-collection capabilities," said Dushyant Gupta, EVP, Borderless Access. With her business acumen and extensive experience in managing global brands in Africa, Ebere will play a key role in strengthening our presence in West Africa.
''I am extremely pleased to be joining the Borderless Access team and ushering the company's unprecedented digital market research solutions to the West African market," said Ebere. "I look forward to cementing its place as the go-to for clients seeking digital solutions that help them make data-driven decisions.''
Ebere is a graduate of English literature from the University of Lagos and holds a Master's degree in Business Management from the University of Lancashire. She enjoys travelling, networking and meeting new people. She is a foodie and she loves to eat and try out new dishes from all over the globe.
About Borderless Access:
Borderless Access is an award-winning digital market research product and solutions company. It provides access to experiences and life moments of engaged consumers and niche audiences to a global clientele of MR firms, Ad Agencies, Consultancy firms, and End Enterprises in need of rich, intelligent, and actionable quant-qual insights through technology and consumer-analytics-driven new-age research solutions, BA Health, BA Insightz, SmartSightTM, Panel Solutions, and our proprietary 6 million+ hyper-niche digital panels across 34 growing and developed economies of the world.