This places a huge responsibility on brands to support consumers through this lockdown and beyond.
Borderless Access
highlights four key elements that brands should focus on during this unsettling time:
Quality
Accessibility
Stability
Communication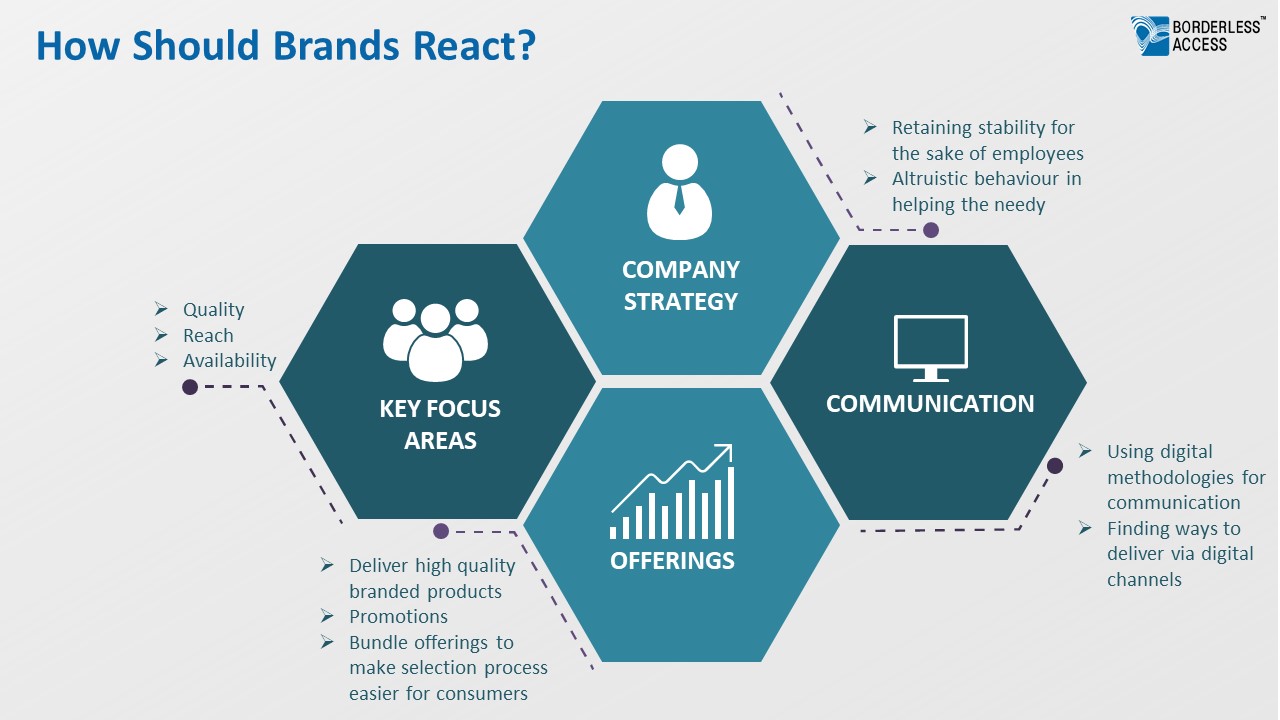 Now more than ever consumers are needing quality products
With tighter pockets, it becomes imperative for consumers, rich and poor alike, to know that their precious cash is being spent on quality products. During times of financial stress, there is no room for wastage. This places a huge onus on brands to deliver quality goods across the board, to retain key consumers.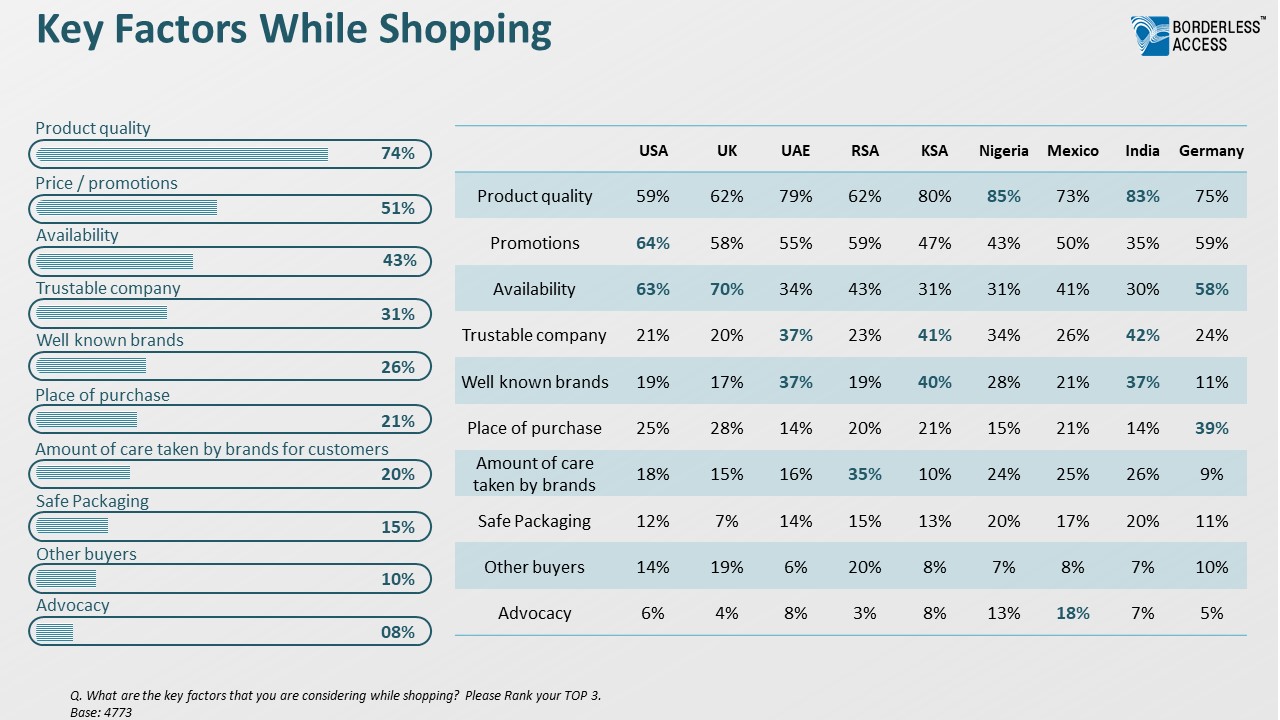 Accessibility is critical: Brands must be available and affordable
Price and availability are extremely important to South African consumers…in normal circumstances and even more so during the crisis. For higher LSM consumers, availability is a major concern, while for lower to middle LSM's price is a greater factor. Both speak to the fact that brands need to be logistically and viably accessible to consumers, giving them a sense of security and control in an unknown world.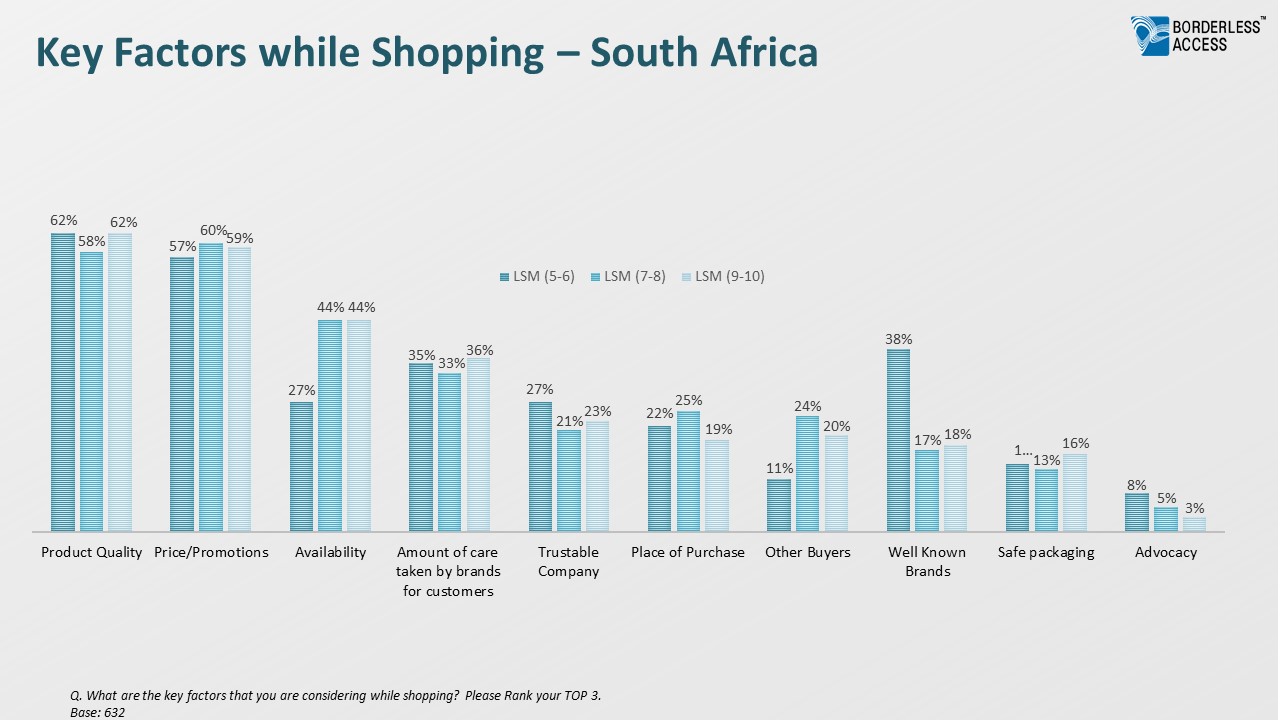 Everything is changing: Brands must remain the same
In a time of macro-economic flux, consumers seek stability. Their trusted brands are in an optimum position to offer this. Brands can emit a sense of stability by showing that they care for their employees and are supporting their community during lockdown. They can also show stability in their offerings, remaining consistent and fulfilling consumer expectations... now is not the time for dramatic changes or risky line extensions.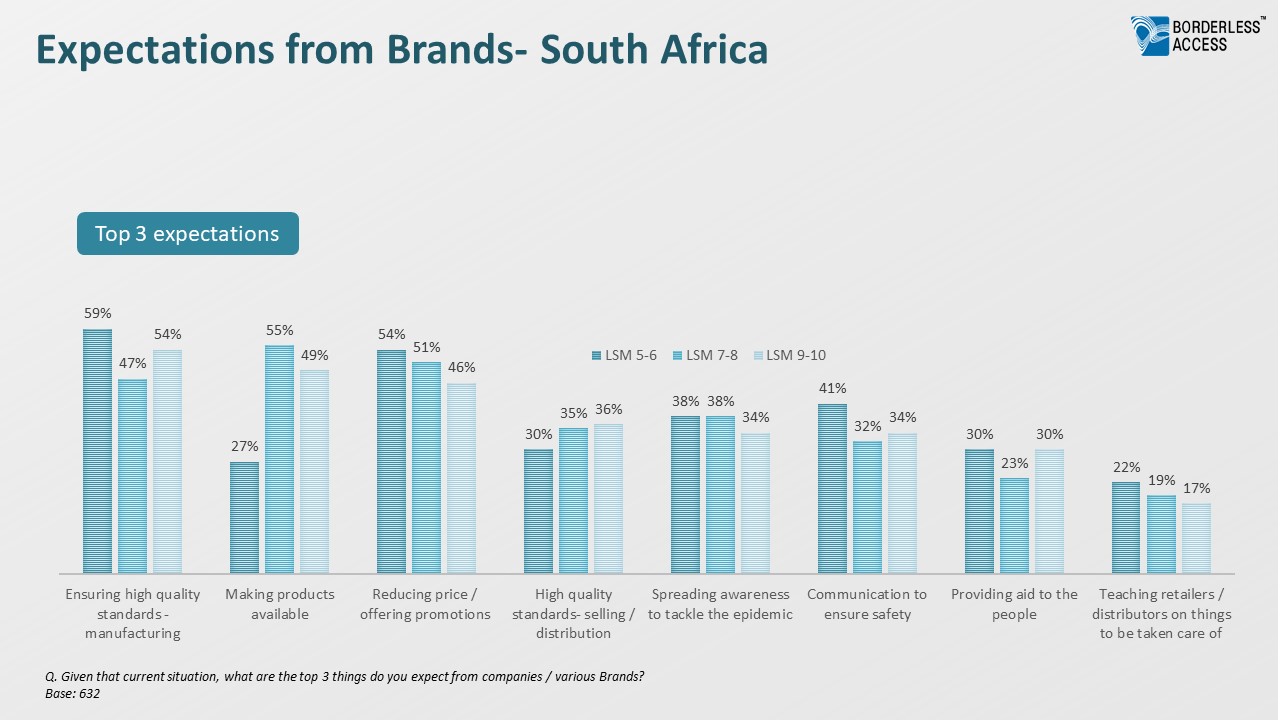 Your consumers want to hear from you at a time like this
Brands should communicate with their consumers regularly during this period. As we have seen, communication is critical to keeping people feeling connected while physically apart. South Africans, in particular, want to hear from their brands about what they are doing to ensure product and personal safety. Due to the era in which we live, communication has never been more accessible – even during a lockdown. Brands can ensure they keep consumers feeling connected and informed, thereby enhancing their sense of safety and well-being.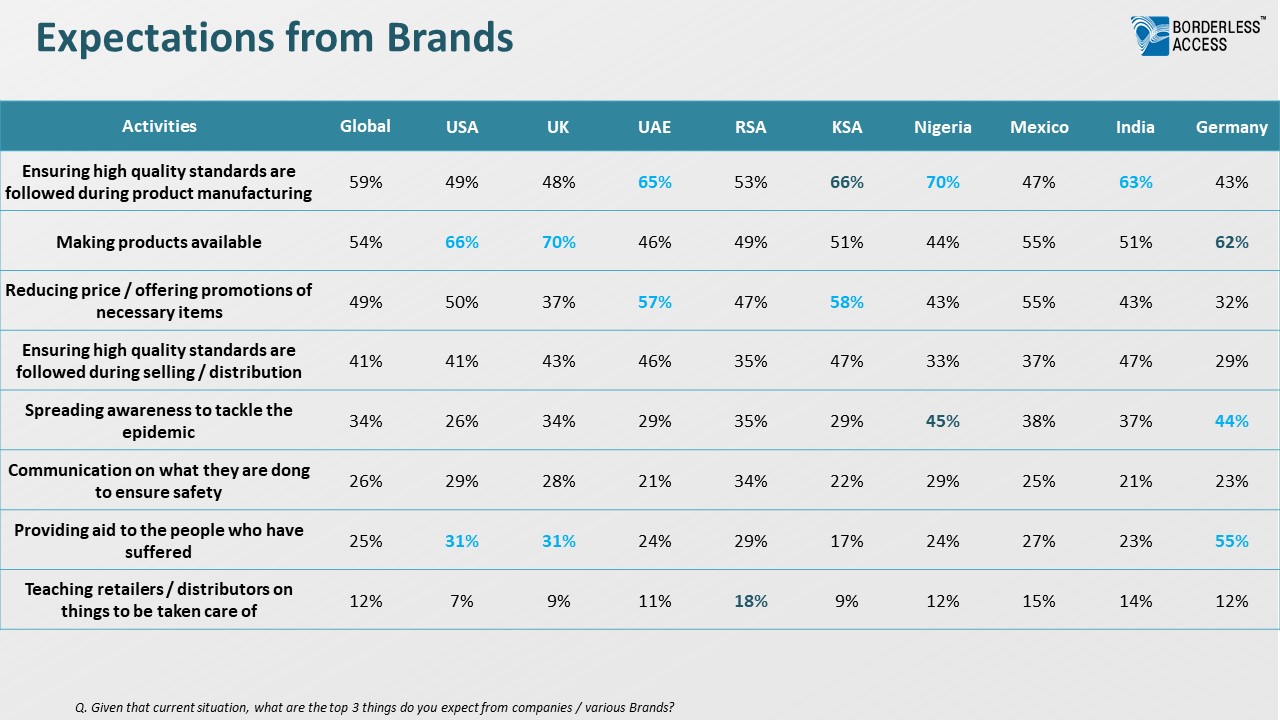 Our previous piece in this series focused on top concerns for South African consumers during Covid-19. In our next article, we'll explore media consumption to understand more about the channels that brands can use to communicate with their consumers. We'll also look some more at shopping behaviour leading up to lockdown.

Borderless Access has been collecting digital online research for over 11 years. We have a well-established and meticulously managed global panel and can help you to future-proof your business at this critical time. By using our tried and tested digital online methodologies, you can ensure that your business doesn't go dark on data collection during the lockdown or into the future.

For detailed information about our COVID-19 report or for any other query, contact us.