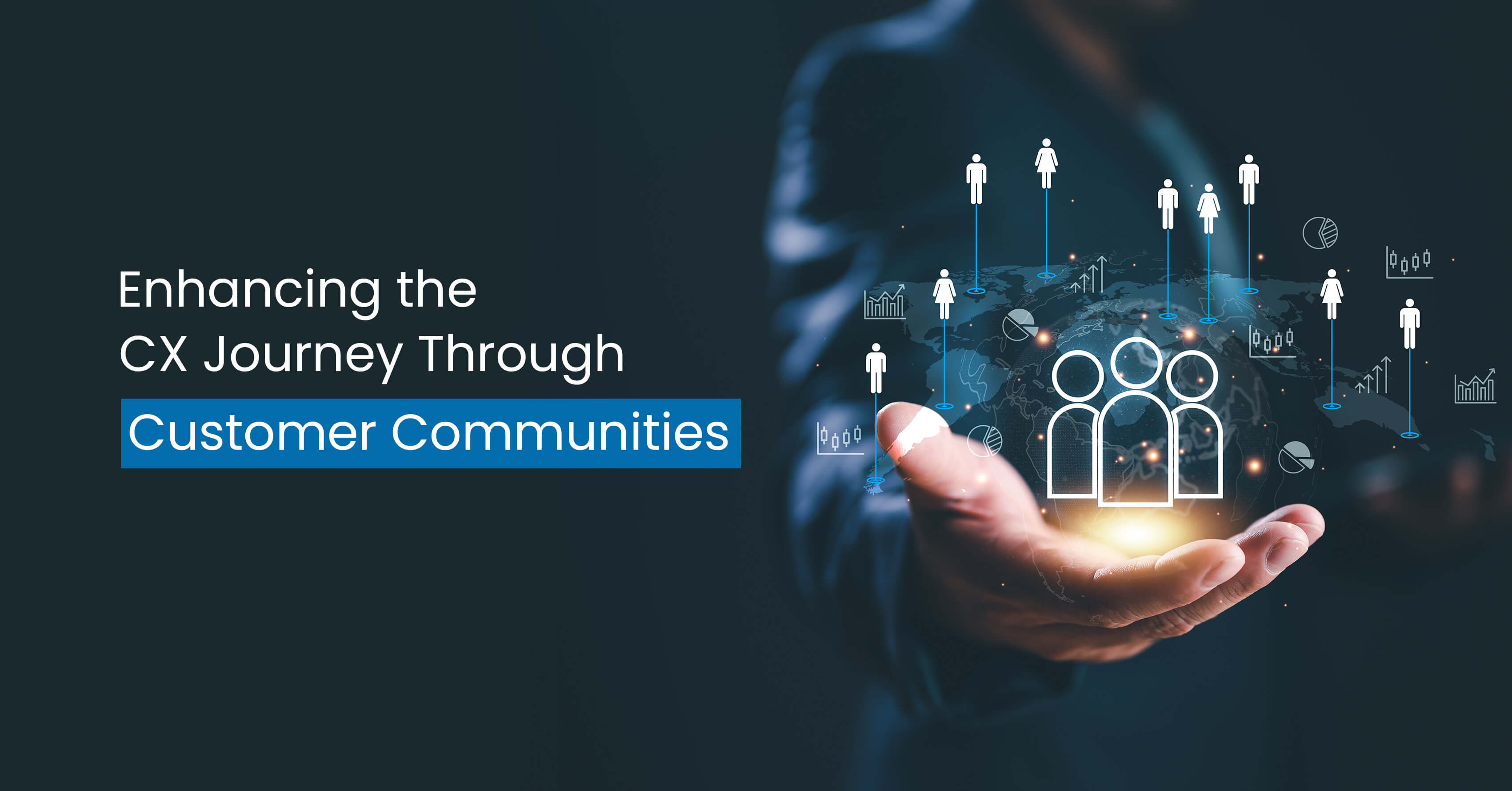 A satisfied customer is a happy customer who is likely to return to a brand in the future. Customers are not only impressed by the product or service a company has to offer but also by the overall experience they have through the buying journey and beyond. A PwC report says that one in three consumers will part ways with a brand they love after just one bad experience.
Businesses use multiple mechanisms to deliver exceptional customer experiences (CX), but a sub-optimally tapped resource that can be leveraged to boost CX is the customer community itself. Building a loyal audience base through the community can take a company's CX to new heights by creating a lasting impact that will keep customers coming back.
What is a customer community?
A customer community has a somewhat common interest for a brand, product, or service. They come together to discuss, engage and interact among each other and with the brand. Usually, such communities are started by the brand itself for different reasons (product review, feedback and improvement, brand building and public relations, and social listening) but customers can also initiate them. They can operate online through forums, social media groups, community platforms, or offline through in-person gatherings.
Why build a customer community?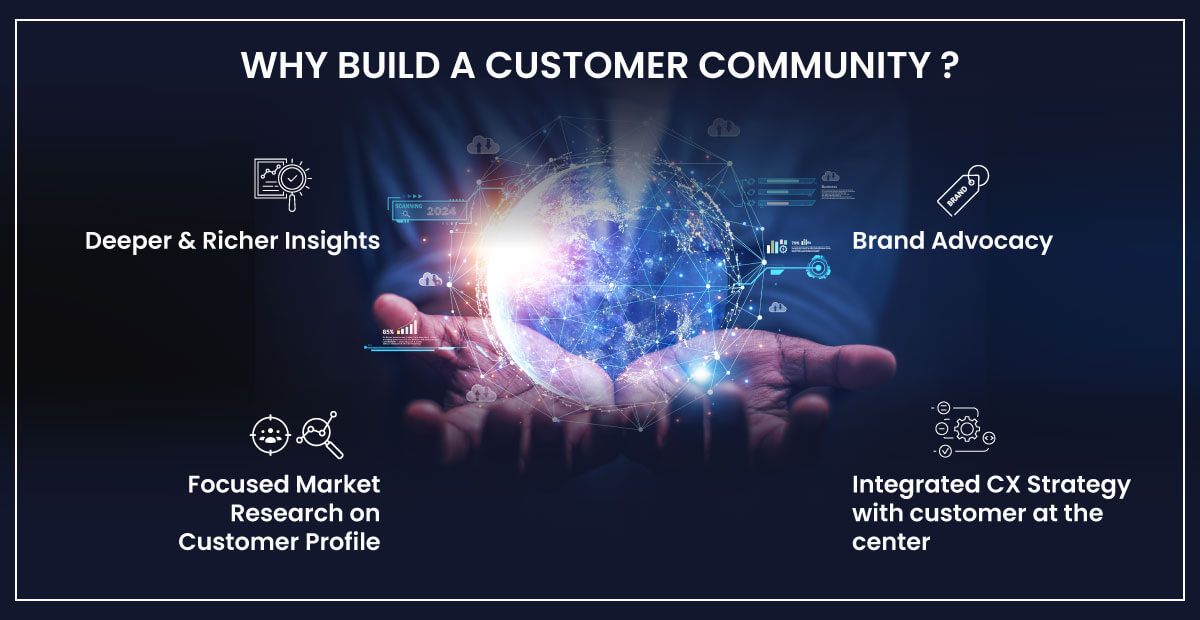 Deeper and richer insights
When customers are deeply connected to a particular brand, product, or service and their brand voice resonates with them, they are more likely to provide honest feedback (good or bad) to the brand. Many customer communities have community members with specialized knowledge or expertise that they can use to provide precise feedback on technical issues, niche areas, or high-level use cases.
Customer community members can also come from diverse backgrounds and experiences that can deliver a more extensive spectrum of feedback to the brand. Such communities also deliver a continuous feedback loop, giving brands access to real-time insights that are more accurate and relevant.
Brand advocacy
Customer communities can create a sense of belonging and loyalty among members.Customer communities help brands to humanize themselves and connect with the members at personal level through shared interests and beliefs. As these communities help members interact directly with brands, satisfied members can easily turn into brand advocates and promote the brand and its products through word-of-mouth. Creating a sense of community and providing value to customers can also reduce churn rates, as loyal brand customers are less likely to move to competitors.
Passionate brand advocates are emotionally connected to a brand or product. If companies can really engage with their community members, they can delve into the emotional drivers behind the choices that customers make. Understanding the intent and motivation behind customer decisions can help customers to create more personalized experiences and targeted marketing campaigns.
Focused market research on customer profile
A customer community can be a valuable resource for market research to build a complete customer persona for a product or service. These communities can give details on demographics, preferences, purchasing power, pain points, goals, and aspirations of customers, which can help to tailor products and messaging more effectively.
Within these communities, companies can observe what customers want and how expectations evolve over time. By taking customer feedback seriously, brands can anticipate emerging trends and identify unfulfilled or even dormant needs. This can help to adapt product offerings to meet the rapidly evolving expectations of the target audience and stay ahead of the competition.
Integrated CX Strategy with customer at the center
To build an outstanding customer experience, companies have to place customers at the center of their strategy. The customer community has to be integrated with the broader CX goals to enhance customer experience.
By listening to customer feedback and decoding insights from data, businesses can figure out pain points and areas for improvement. Such feedback can also improve product development to meet customer needs and demands. Even customer support services can undergo improvement by paying attention to feedback from customer communities, as businesses can get a deeper understanding of issues that create customer concerns. In the end, this integration can make the brand more customer-centric.
Strategy to build a sustainable customer community
Identify the purpose
Building a customer community requires significant time, energy, and resources. A clearly defined purpose also helps to measure the success of the community's performance accurately. By setting up key performance indicators (KPIs) that are aligned with the brand and community goals, the company can track progress, measure the impact of efforts, and make informed decisions for the future.
Actively Engage and Reward Members
Brands must understand that members take time out of their busy schedules to get involved in a customer community. To effectively use their time, brands have to engage community members through discussions, debates, polls, Q and As. If active and highly contributing community members are recognized through rewards and accolades, it can lead to higher engagement and build a competitive mindspace within the community.
Create customer-centric content
Building the right content strategy while keeping the customer in mind is key to engaging with the customer community.The content should not be all about the company's products and services. It should appeal to the general interest of the audience, keeping it relevant to the brand.The company should keep the tone conversational to keep the members engaged and active. If a member faces any issue, the brand must reach out immediately to resolve the problem and try to avoid such repetition in the future. This will help the brand manage better public relations not just with the concerned member but also with the other audience present.
Measure and Analyze the content
The brand can analyze the data the community interactions generate to figure out key consumer behavior driving conversions, acquisition costs, cancellations, churn rates etc. It gives the brand quantitative evidence if their community building activities are working or not. Advanced analytics and sentiment analysis tools can reveal the engagement and enthusiasm of community members.
Conclusion
Customer expectations will keep evolving as times change. To stay ahead, businesses need to continuously adapt and listen to the wants of their customers. By integrating the needs of the communities in their products and services from today, businesses can shape the experiences of tomorrow.