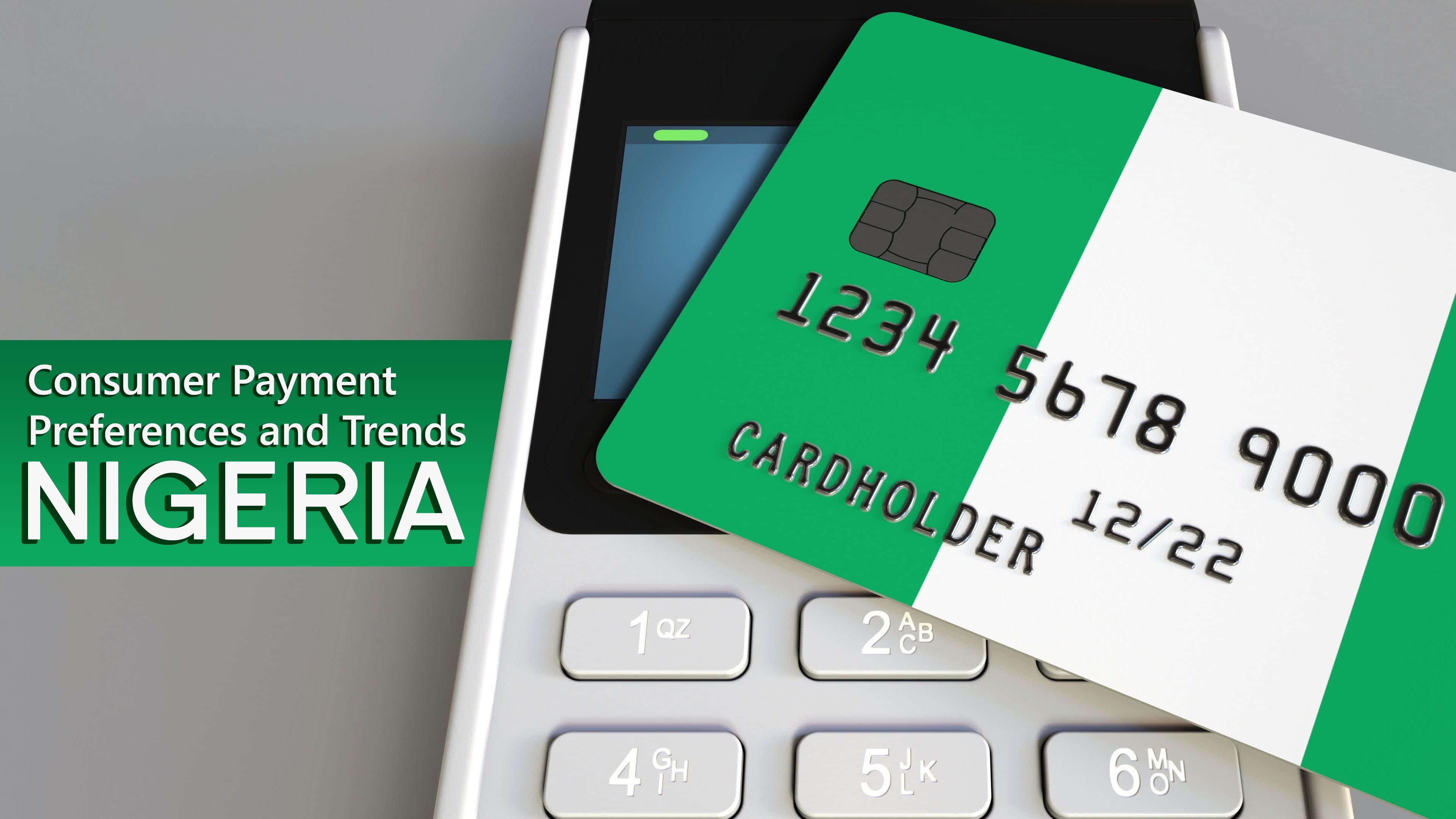 Nigeria, the largest economy in the continent of Africa, still remains a largely cash-dominated society. As per one report by Access Bank Plc, over 40 million Nigerians do not have a bank account. However, the Central Bank of Nigeria has implemented several measures to encourage people to become part of the country's regulated financial system, including implementing the National Financial Inclusion Strategy and launching of Payment Service Banks. Thanks to these measures, financial inclusion has improved, with an 11% increase in active bank accounts as of early 2020.
In this regard, Borderless Access conducted a study in Nigeria, as well as South Africa, Ghana, and Kenya, to explore the uptake of a wide range of payment methods by the masses. Where only 65% of the adult population are considered financially inclusive, it presents fintech and other finance establishments with a massive pool of opportunity to grow and expand in the coming years.
It is important to note, that this study was conducted just before the lockdown was implemented in any of the African countries, thus the results indicate a long term trend, rather than being skewed by the unusual spending behaviour of the past few weeks due to COVID-19 pandemic followed by lockdowns.
Most frequently used payment modes in Nigeria
Bank-issued apps and online bank payment are highly popular digital modes of payment in Nigeria only after cash and cards. Meanwhile, mobile money and other e-wallets are not frequently used.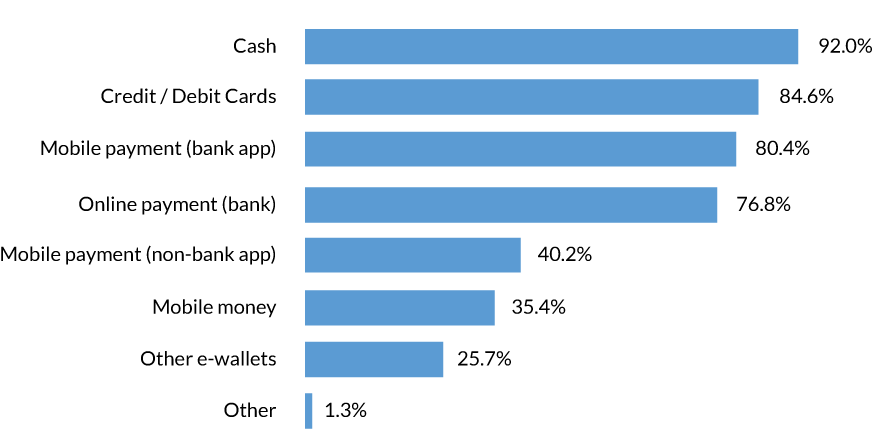 Methods of payment vs type of transaction
In Nigeria, cash transactions dominate day-to-day in-shop purchases and when paying for services rendered. The latter includes payments for electricians, plumbers, etc. Credit and debit cards, on the other hand, are most commonly used for online shopping as well as shopping for clothes, jewellery and similar non-essentials items.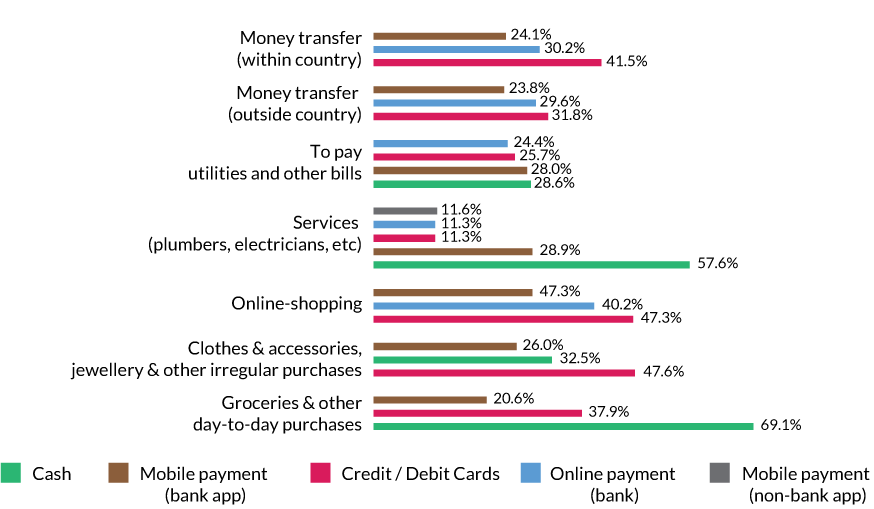 Looking at digital online modes, bank-issued mobile apps are the most preferred payment modes for money transfer, both within and outside the country, and to pay for utilities and other bills. Online bank payment is other major mode of payment in Nigeria. It is significantly used during online shopping, to pay for services & utilities as well as to transfer money.
Growth in popularity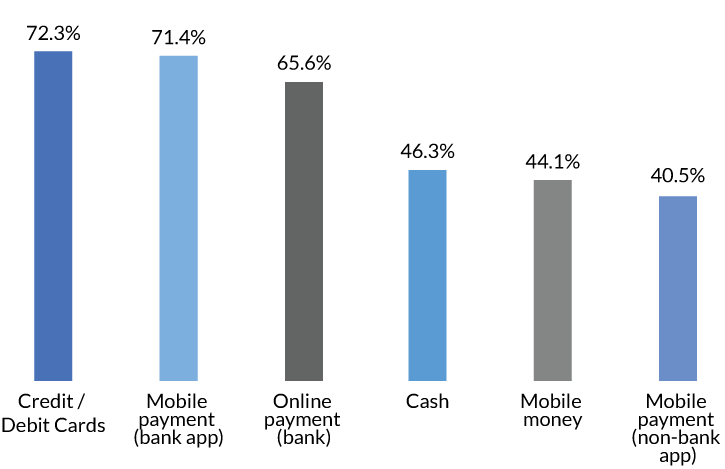 Credit/debit cards and bank-issued mobile apps have seen the highest growth in usage with the least drop in usage in the last one year. Also closely following this trend is online bank payment. While cash, mobile money and other payment apps have all witnessed increase in usage, they are significantly less.
The reasons behind the growth
Not surprisingly, convenience comes across as the most common reason behind the growth of cards, bank-issued payment apps and online payment. Safety concerns related to carrying physical money is another key reason pushing people towards non-cash based payment modes.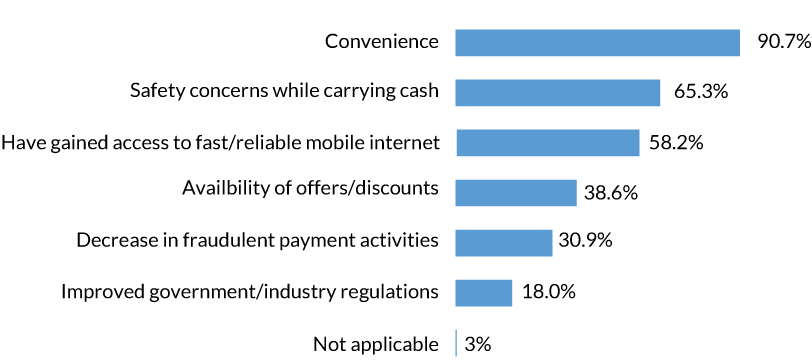 Notably, the growth of digital, online payment modes comes on the heels of improved mobile internet connection. A significant number of people stated that access to fast and reliable internet connection was one of the top reasons for moving to digital and online payment methods.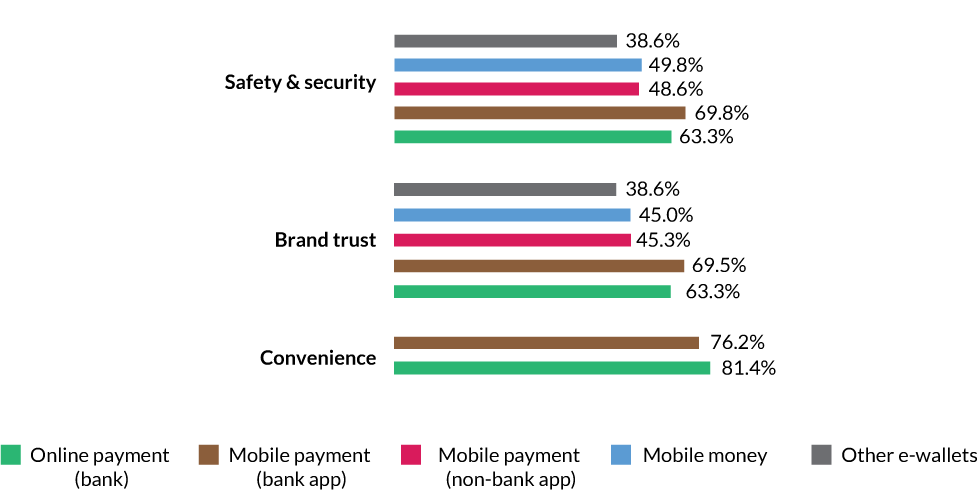 Considering the popularity of both online bank payment and mobile apps, it's not a surprise that both are rated high on convenience, brand trust, and security.
Conclusion
It is evident that Nigeria is still a cash dominated economy, especially for retail payments. However, the steps taken by the government are showing positive results. This is reflected in the liberal use of debit and credit cards for day-to-day transactions and especially for online transactions. This trend is further highlighted by the massive uptake of digital transactions, especially mobile and online bank payments.
The fact that bank-issued mobile payment apps and online payment are witnessing massive growth is a sign of consumer acceptance as well as trust. This bodes well for private players and digital-savvy companies vying for a share of the payments market
---
Contact us if you are looking for deeper meaningful insights in Africa and other growing and developed markets of the world.