Mapping the global adoption of electric two-wheelers, barriers, consumer preferences and expectations.
A million-dollar question today is how soon the world will shift to electrified transportation and how the competitive dynamics in the global automobile market will change as a result. Scientists, policymakers, and industry experts around the world have been advocating for the electrification of road transportation as a strategy to reduce dependency on oil, CO2 emissions, and urban air pollution. However, electric four-wheelers (E4Ws) has their own set of challenges, as a result, electric two-wheelers (E2Ws) such as e-bikes, e-scooters, and e-motorcycles may offer more immediate opportunities for electrification of road transport, particularly in urban areas.
As per the news website Globe Newswire, the market size for global electric scooters and motorcycles is expected to grow at a CAGR of 32.5% during the forecast period 2021 to 2030.
Furthermore, innovators are constantly introducing new technologies and business models while upgrading existing ones, clearly reviving the market for small-format EVs.
So, is the global EV revolution primarily based on two wheels?
To better understand this, Borderless Access investigated global trends for small-format EVs, existing and potential owners' preferences and perceptions, influencers, brand expectations, opportunities for brands and more in 13 markets - US, UK, Germany, France, India, Malaysia, Vietnam, Indonesia, UAE, Saudi Arabia, South Africa, Nigeria, and Brazil.
Environmental Concern- A major driver to adoption
Environmental concerns and cost efficiency are the top reasons for considering electric 2-wheelers.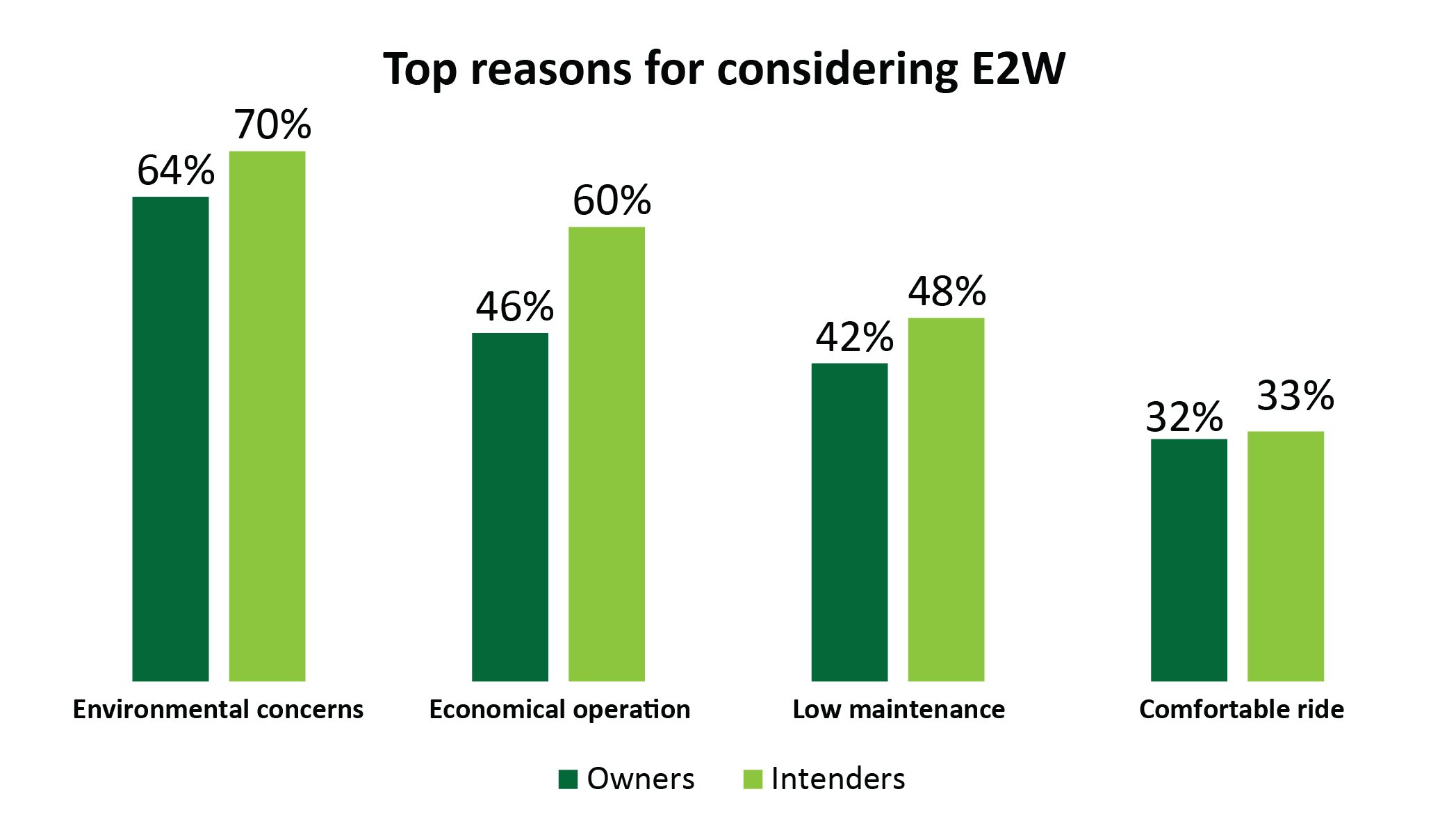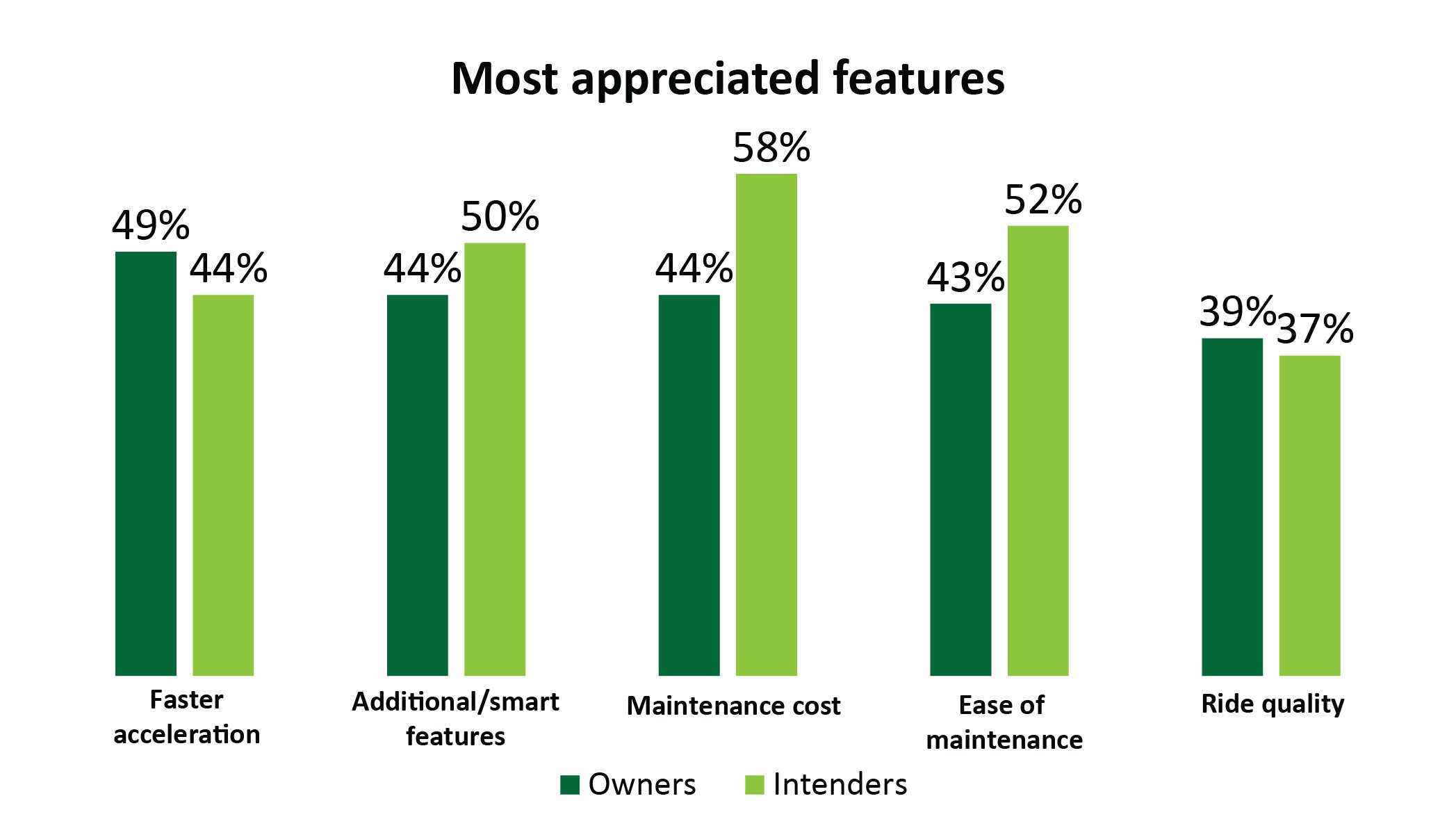 Two-wheeler EVs though restricted by range on a single charge but with the advantages of quick acceleration, ease of maintenance, and cost efficiency makes them a preferred choice over conventional two-wheelers and even electric cars.
Charging Infrastructure - A major challenge in the adoption of Electric 2-wheelers
Despite all the cost and maintenance perks, there are still a few major challenges in EV adoption.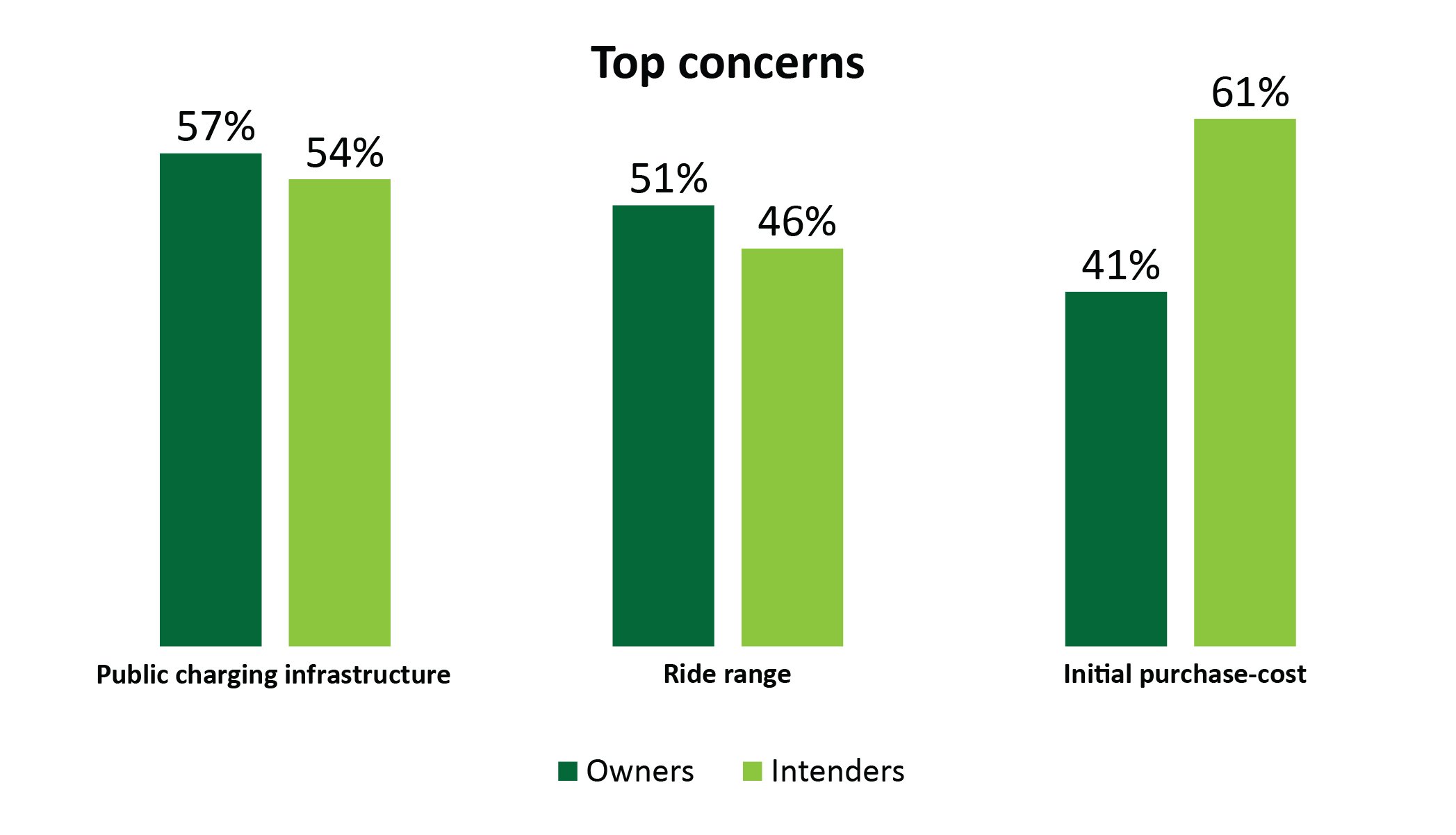 Expectedly, the lack of proper charging infrastructure is a primary challenge pointed out both by the users and intenders of 2-wheeler EVs.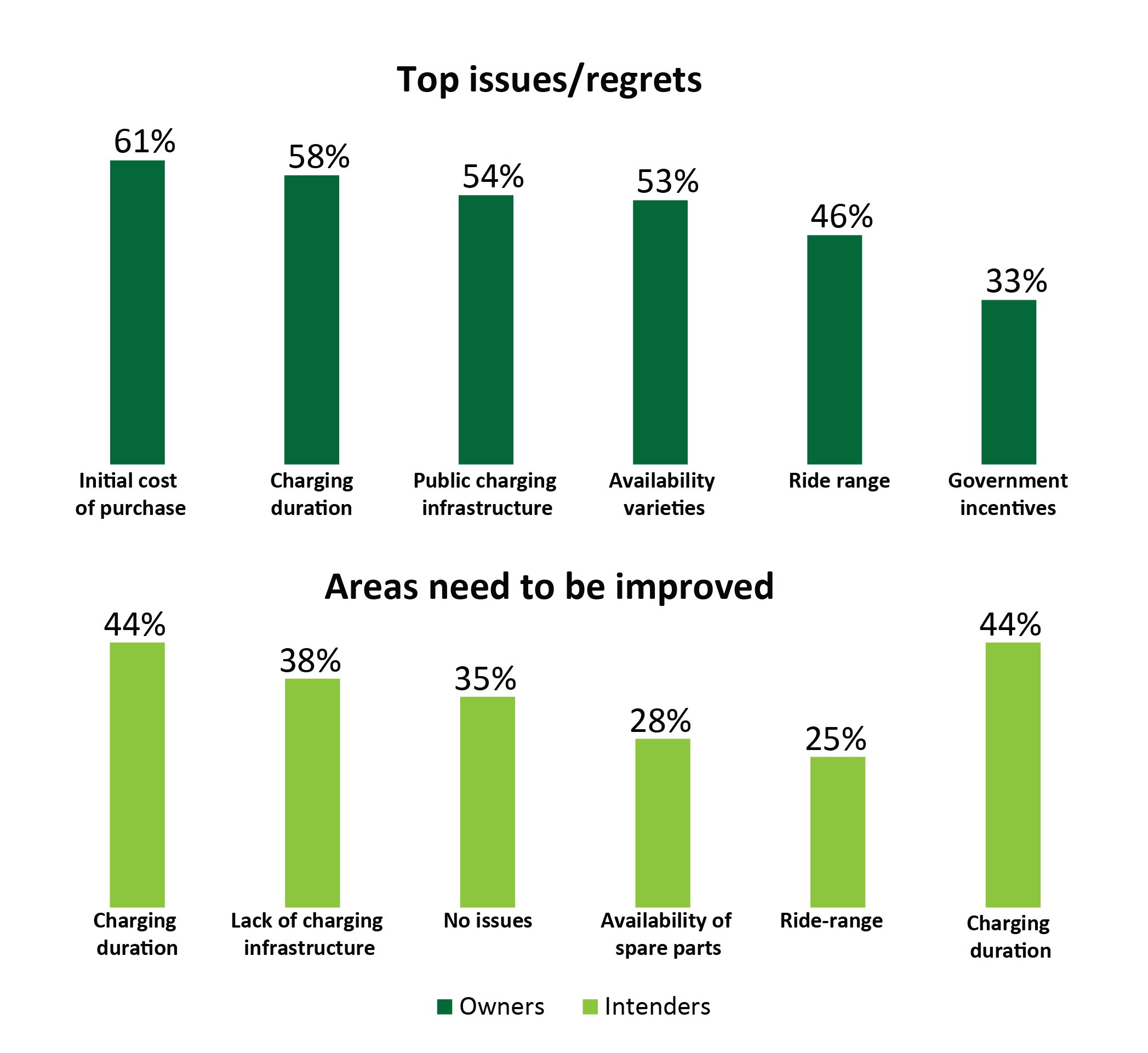 Few of these concerns have been shared by electric car owners and intenders as well in this report.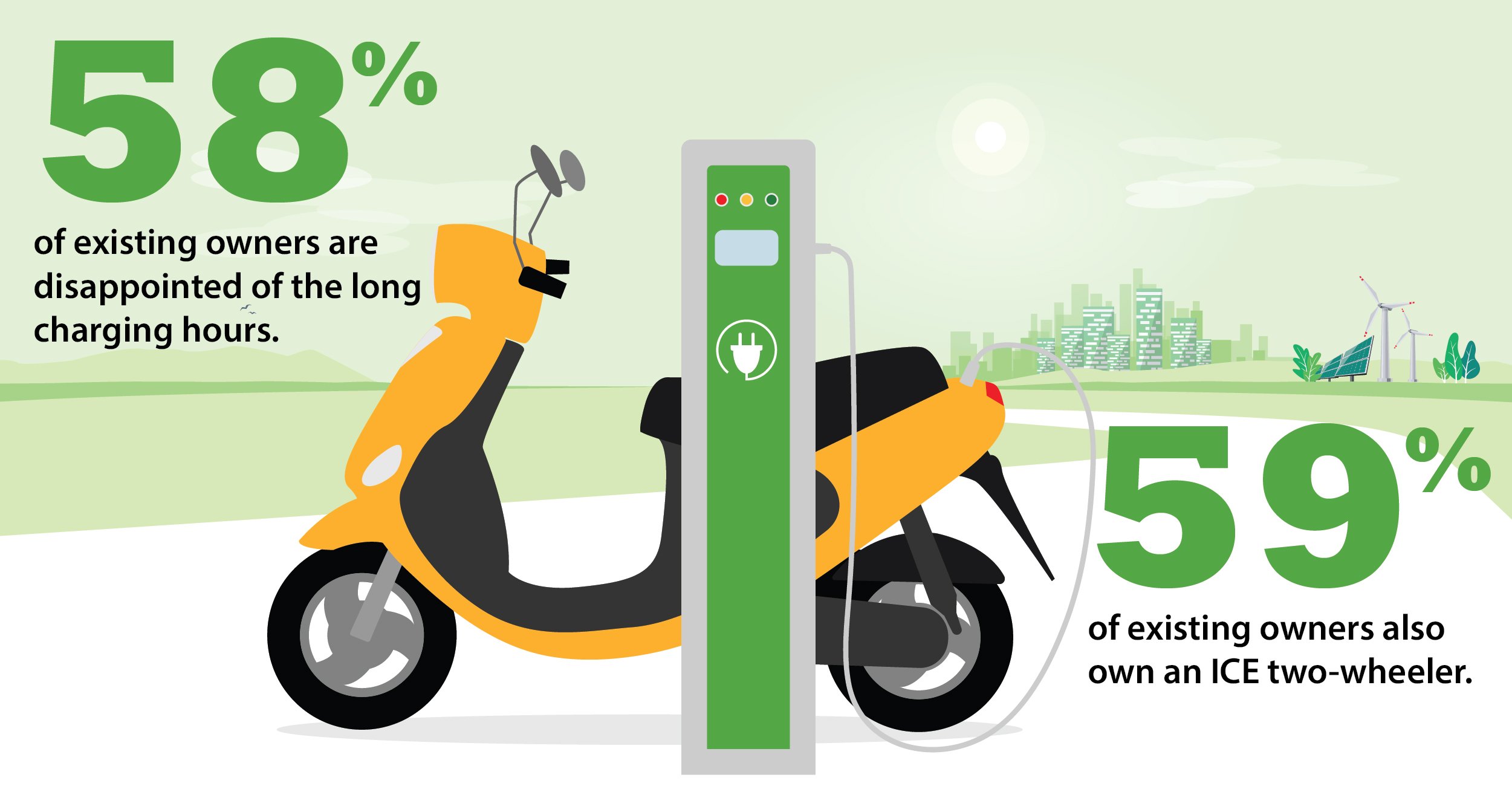 Consumers have expressed high range anxiety as a result of long charging hours, making them hesitant to choose an EV vehicle for long-distance runs. When compared to the distance a petrol/diesel vehicle can cover with a single filling, EVs can only travel a limited distance on a single charge.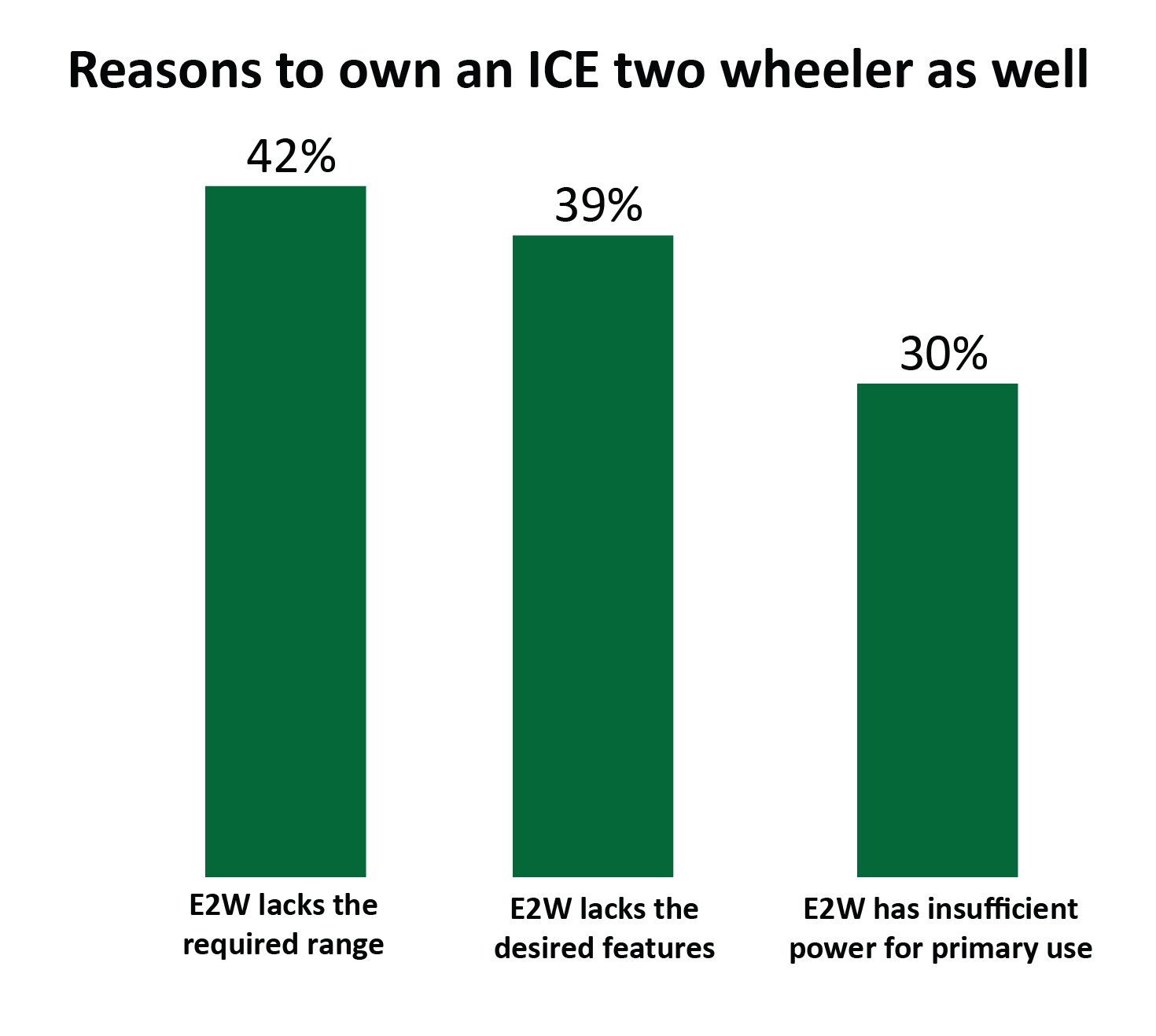 The increasing adoption of E2Ws for short commutes, rising environmental concerns, and increased investments by start-up's and established two-wheeler brands in this micro-mobility space are all contributing to the market's growth.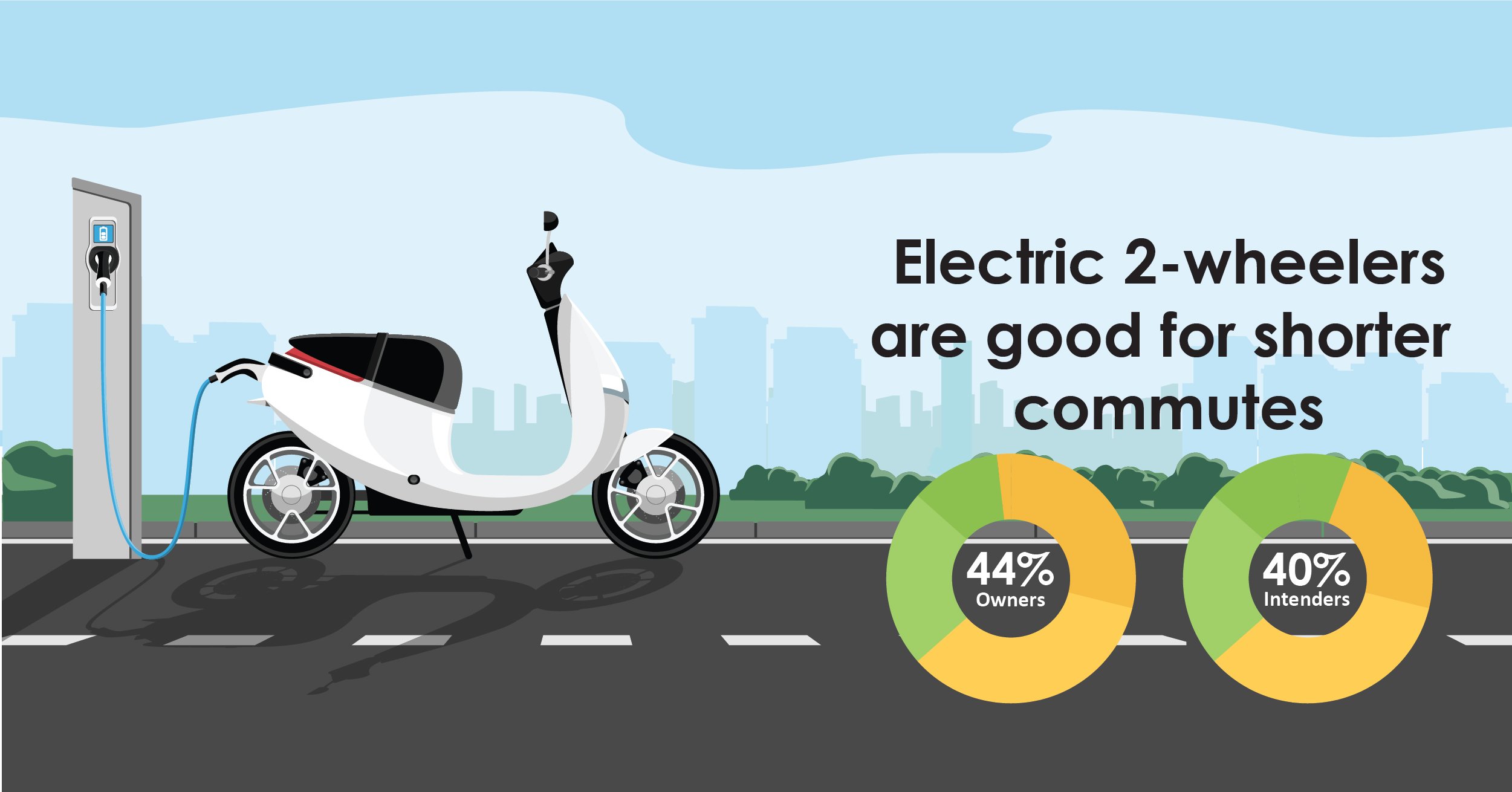 The game changers - Opportunities for marketers
Similar to our findings in the opportunities for marketers section in this electric cars report, existing consumers of electric 2-wheelers turn out to be the most significant salesforce for electric 2-wheeler brands.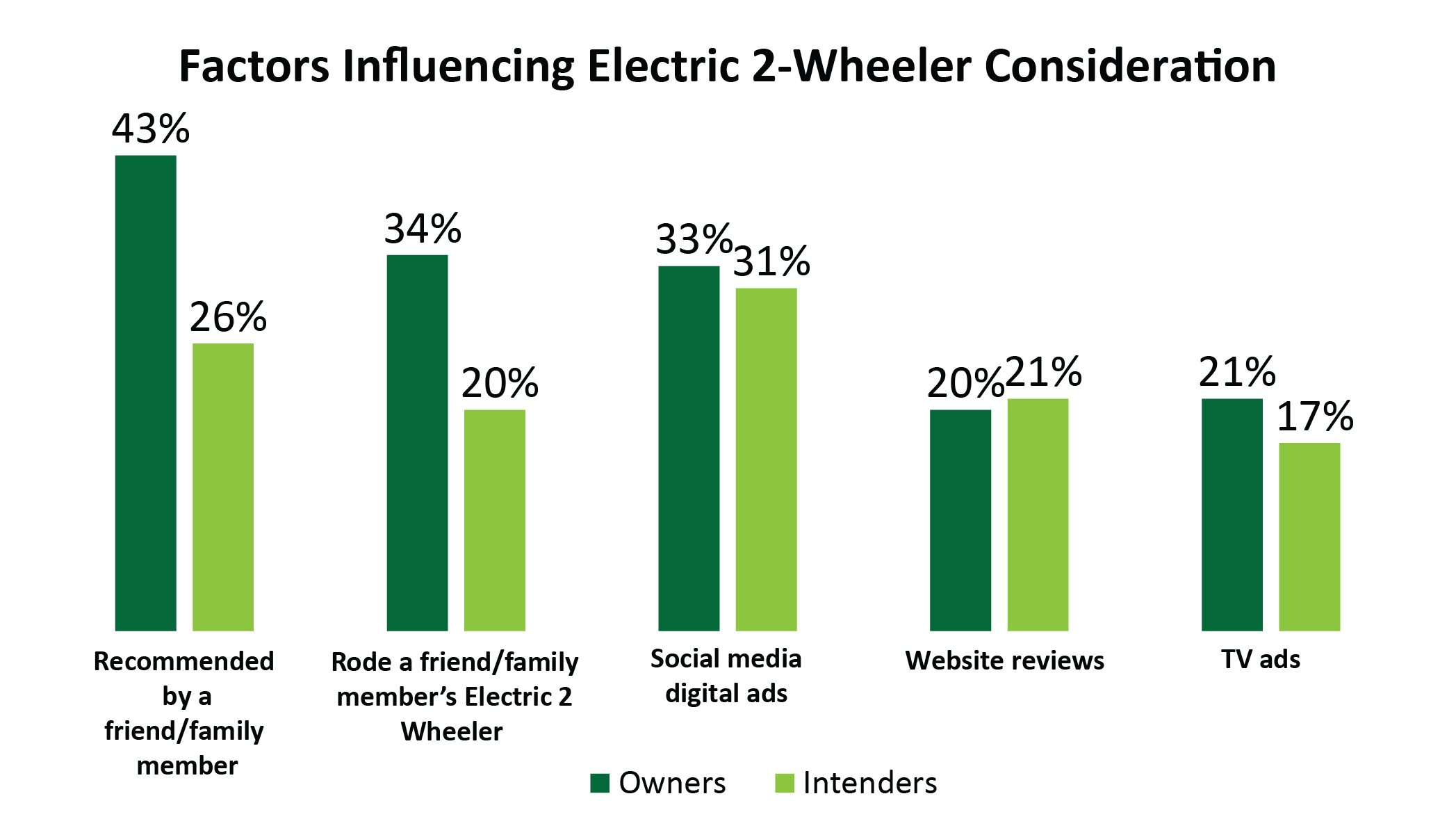 With EVs, there exist so many apprehensions, that a potential buyer must be certain before proceeding to make an investment. In this case, intenders rely heavily on the recommendations of existing owners or users, that is readily available within their social circles and are heavily influenced by 'social media and digital ads', that are extremely targeted and personalized for increased impact for this niche category.
Government Schemes- Another major driver to adoption
33% of the Intenders believe that better federal incentives can accelerate the E2W adoption rate.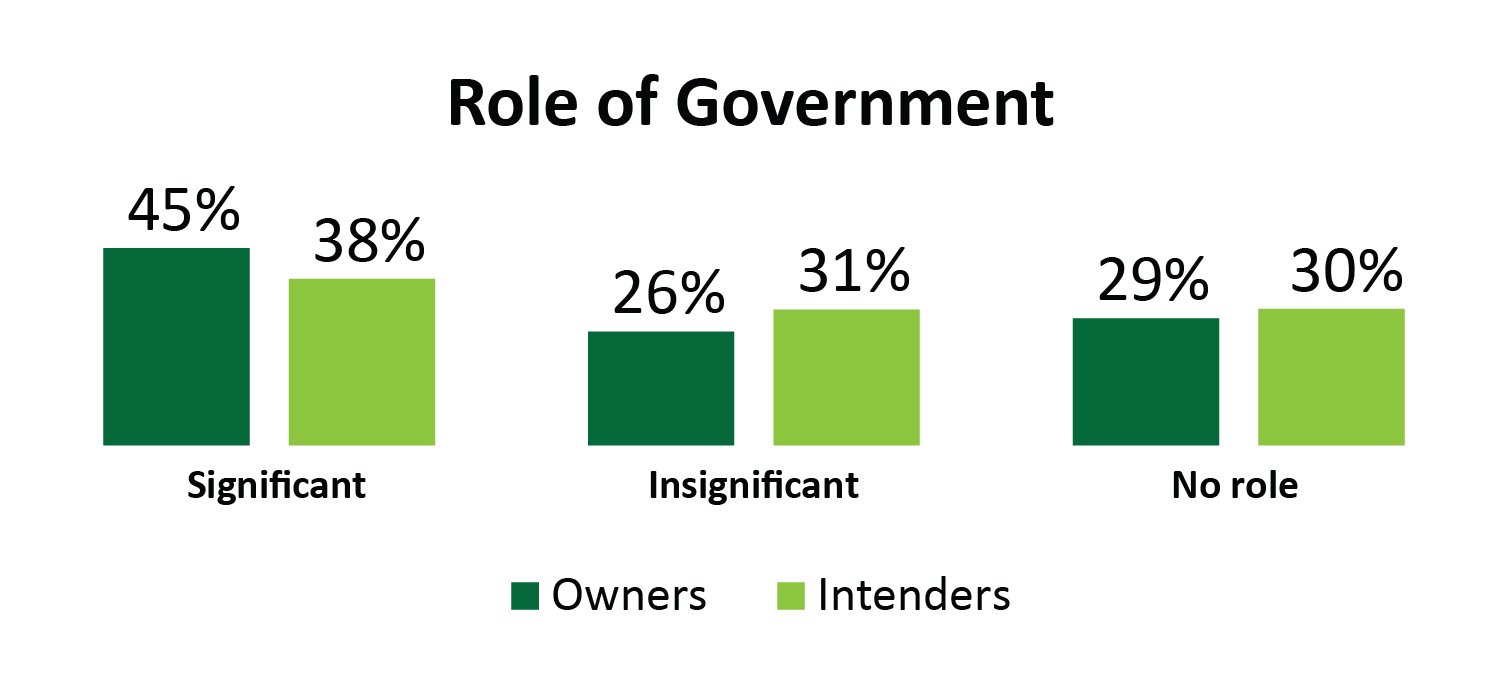 The opportunity and market penetration of E2Ws also depend on the government schemes and policies. They can play an important role in sustainable urban mobility systems and addressing climate change.
A range of policy measures, regulatory, planning, economic and communicative instruments can be used to promote the purchase and use of E2Ws. Some of these measures can include low-emission zones, tax rebates, reforming the legal framework, urban planning to increase the attractiveness of two-wheelers and implementing information and incentives for consumers.
The Future seems bright but can be brighter
In the economic realm, electrification of transport is a key strategy to reduce oil consumption and CO2 emissions.
E2Ws have emerged as the ideal choice to start with for EV play as metros and cities would be the early adopters of small-format EVs. Whether E2Ws can make a noteworthy contribution to the electrification of road transportation depends on their techno-economic, environmental, and social performance relative to competing modes of transportation. The key factors propelling the adoption are innovative battery technologies, improving ride performance and design specifications, and enhancing charging infrastructure. In addition, it also requires minimal maintenance as compared to internal combustion 2-wheelers, and growing demand for effective commuting options, which are boosting the growth of the market.
---
Want to gain deep insights into your automotive and ancillary brands. Speak to our experts >>