2019 has been a special one for everyone at Borderless Access for a couple of reasons. The first reason: This is our 11th year, having celebrated our 10th anniversary in October 2018. The second reason: We moved into a new office space in April 2019. The latter gave us freedom for the first time in 10 years to make certain environmentally-friendly decisions like never before.
On the occasion of 2019 World Environment Day, we would like to highlight some of the steps we have taken as an organization to lessen our carbon footprint and at the same time, make our office space feel more inviting.
More natural lighting: An advantage of having an office space on the 7th floor is the abundance of sunlight. Having windows on one-fourth of the wall space makes it even better. As a result, ceiling lamps are turned on only by late evening.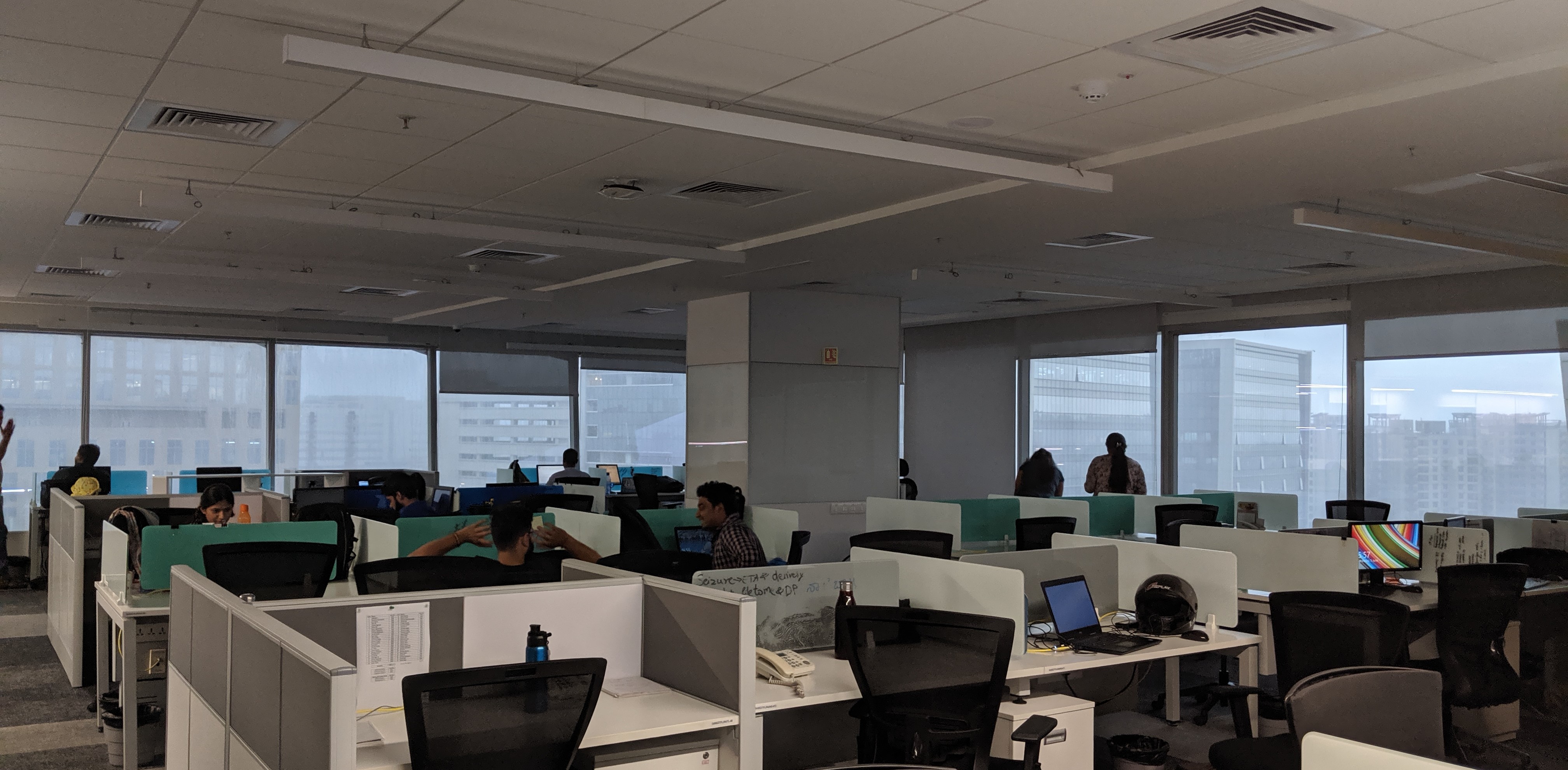 Apart from helping us reduce our electricity consumption, natural lighting is also great for increasing workplace productivity. Research has proven that regular exposure to natural lighting helps people stay happier and healthier.
And then there are the aesthetic benefits of natural lighting, which makes our office space appear more open and spacious.
Eco-friendly/non-toxic paint: Regular wall paint gives out minute amounts of toxic gases overtime called Volatile Organic Compounds (VOCs), which results in the typical odour associated with paint. This is especially a problem when you move into a freshly-painted space as we did when VOC emission is the highest. To bypass this problem, we choose to paint our walls with an eco-friendly alternative, free of toxic emissions and odour.
In addition, we have also taken a few simple but effective measures that go a long way in making our office space more pleasant as well as reduce our impact on the environment.
Eco-friendly waste bin lining: While it's difficult to completely forgo trash bags, we do the next best thing by using biodegradable trash bags in place of regular plastic bags.
Recyclable offline marketing materials: An advantage of having a strong online presence is that we can reduce our reliance on traditional paper-based marketing materials. However, for the few times when offline marketing necessitates paper-based collaterals, we have made it a point to stick to materias that are easily recyclable. Even our gifts and giveaways have boxes and packaging made out of recycled and biodegradable materials.
Ride Sharing: Our employees love to share their car while commuting – with each other as well as with commuters outside our office. By giving a ride to fellow commuters, you not only cultivate a feeling of goodwill but more importantly, reduce the number of vehicles on road and reduce emissions.
Planting saplings: This last one is clichéd. But perhaps the most meaningful. Both symbolically as well as in a practical sense considering the terrible human to tree ratio. Keeping this in mind, we make it a point to plant saplings every time we get an opportunity and not just on World Environment Day. And we encourage our employees to plant saplings.
We also house indoor plants that help purify the air in the office and make the surrounding more lively and green. Also, most of our employees love plants, which is evident from the well-nourished small plants on their workstations.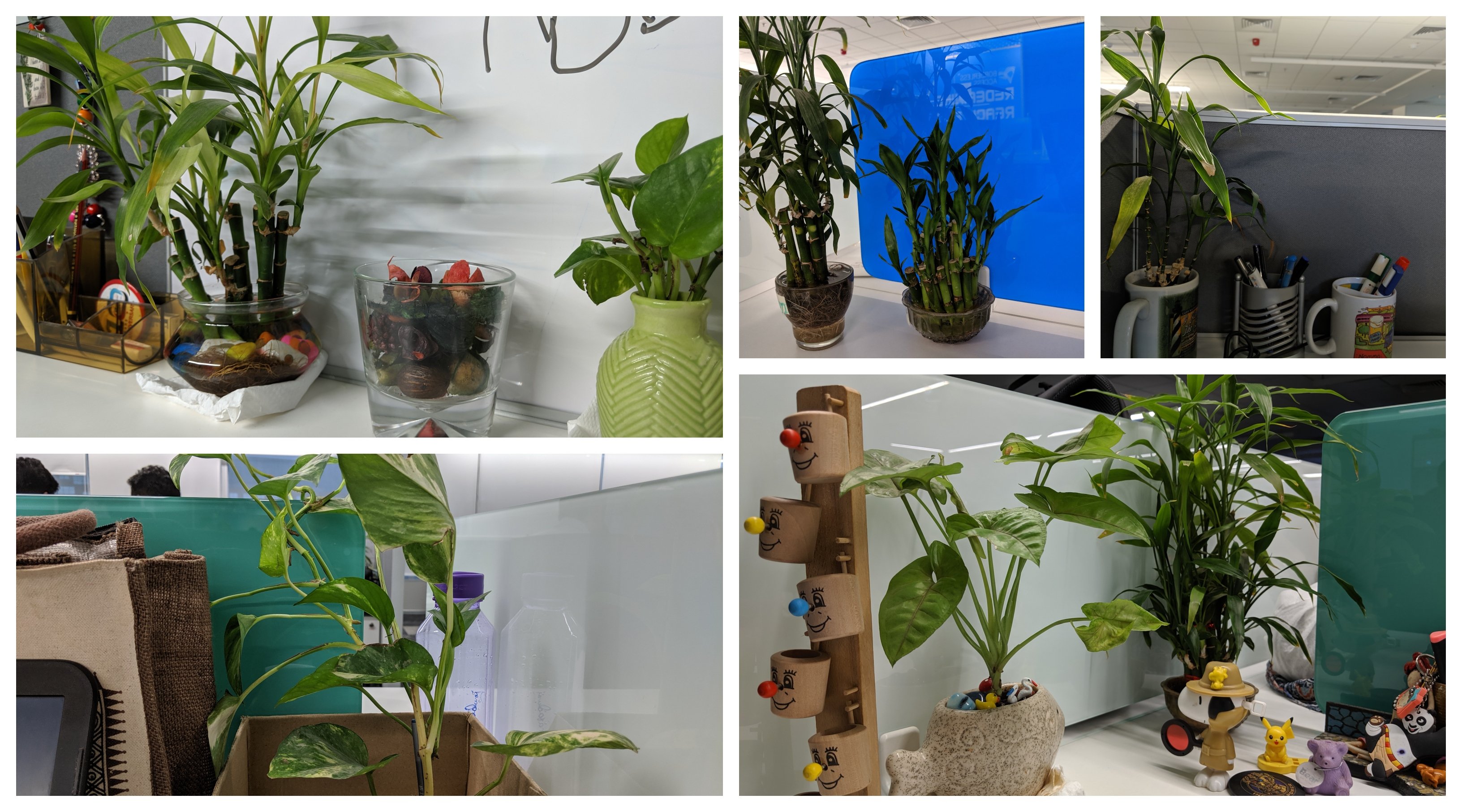 Cultivating and maintaining environment friendly habits can no longer be considered as a lifestyle choice that is followed by an elite few. Instead, it should be accepted as a necessary way of life that should be incorporated into everyone's daily life.