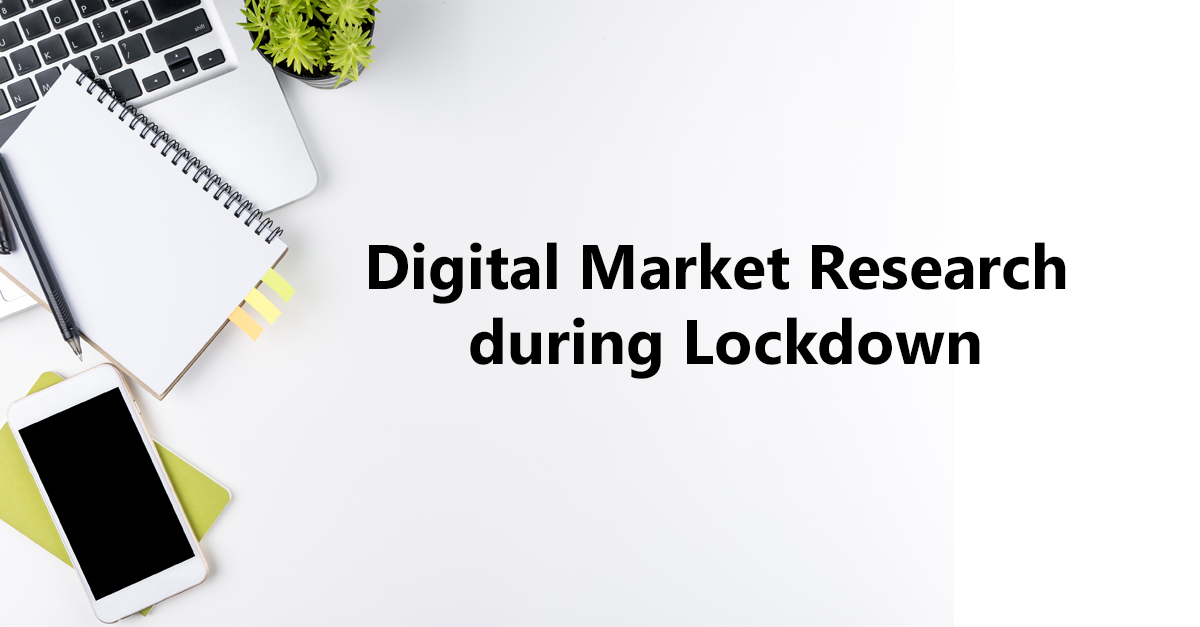 The global economy, accustomed to continuous growth has been caught unawares and unprepared by the suddenness of these unprecedented circumstances. Like most industries, the market research space is also facing hardships and uncertainty. However, as market researchers, we have the unique capacity and capability to understand the world. At a time of uncertainty, market researchers are in a unique position to contribute towards helping others rebuild.
In the last couple of months, consumer behaviour has drastically changed and is expected to stay volatile for quite some time before normalizing. For businesses working towards getting back on track, understanding and keeping track of consumer sentiments comes as a challenge. Our recent report on consumer behaviour during the COVID-19 lockdown, "Consumer Expectations from Brands" is aimed towards helping brands stay in touch with consumer expectations.
Digital insights and data collection
It needs to be stated that our COVID-19 report would not have been possible in current conditions when traditional insights collection methods have been rendered ineffective. Fortunately, over the years, Borderless Access has invested heavily in digitizing its market research efforts. Not the least of this effort is our proprietary 5.9 million+ strong hyper-niche online and mobile panels, spanning niche industry sectors and digital research solutions and platforms such as TAPP, SmartSight, and HealthSight.
Unexpectedly high panel response during lockdown
As stated above, higher response and engagement is expected from an online, digital panel compared to a traditional one. One of the primary advantages of digital research over traditional is the higher response from panelists. However, it comes as a surprise even to us when the response rate is particularly high and widespread across the day, during the lockdown. This has enabled us to gather insights faster and deliver results to our clients faster than usual.
This response can be witnessed in these activity heat maps across the regions where we have a digital panel presence.
This not only indicates the prowess of digital research methodologies over traditional but also that 'Digital is the Key to Sustainability' especially for the market research industry.
Advantage digital research
Exceptionally high response aside, gathering insights using digital methods comes with a host of other benefits. This makes a compelling cause for businesses to adopt digital with open arms.
Digital enables flexibility in terms of sample collection
Delivers higher engagement
Enables real-time tracking
Qualitative Research – Faster, Reliable, Actionable – Unhindered by challenges such as lockdowns and social distancing
Results are delivered faster and have a higher quality compared to traditional methods
These are just a few of the several benefits of digital market research.
Conclusion
The grass has never been greener in terms of adopting digital market research. As the necessity to gather, analyse and understand market insights goes up, it makes the case for switching to digital research even stronger. At the same time, it is important to understand the challenges of switching from traditional to digital. This is where experienced digital market research providers such as Borderless Access come into the picture.
---
To learn more about how Borderless Access can employ our digital market research capabilities to help your brand grow, contact us.