Borderless Access, the global digital MR products and solutions company, recently promoted Jason Tiffer as Senior Vice President - Sales (Americas).
Read More
Topics: market research, smartsight, healthsight, press release, panel solutions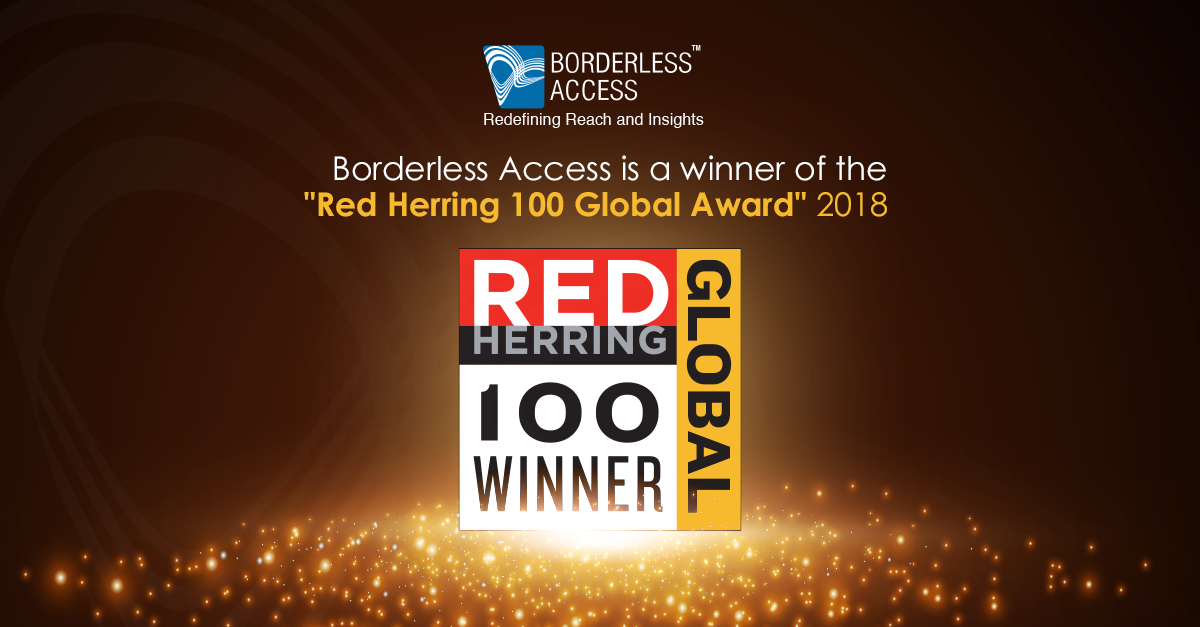 Bangalore, India: Borderless Access™, a global digital market research products and solutions company is thrilled to be a winner of the coveted annual Red Herring 100 Global award. Top 100 Global event is held in recognition of the leading private companies from North America, Europe, and Asia, where the title is awarded based on the result of rigorous quantitative and qualitative evaluations as well as a review of the track records and standing of a company in the industry.
Read More
Topics: MR panels, marketing research, market research industry, red herring, awards, smartsight, healthsight, tapp