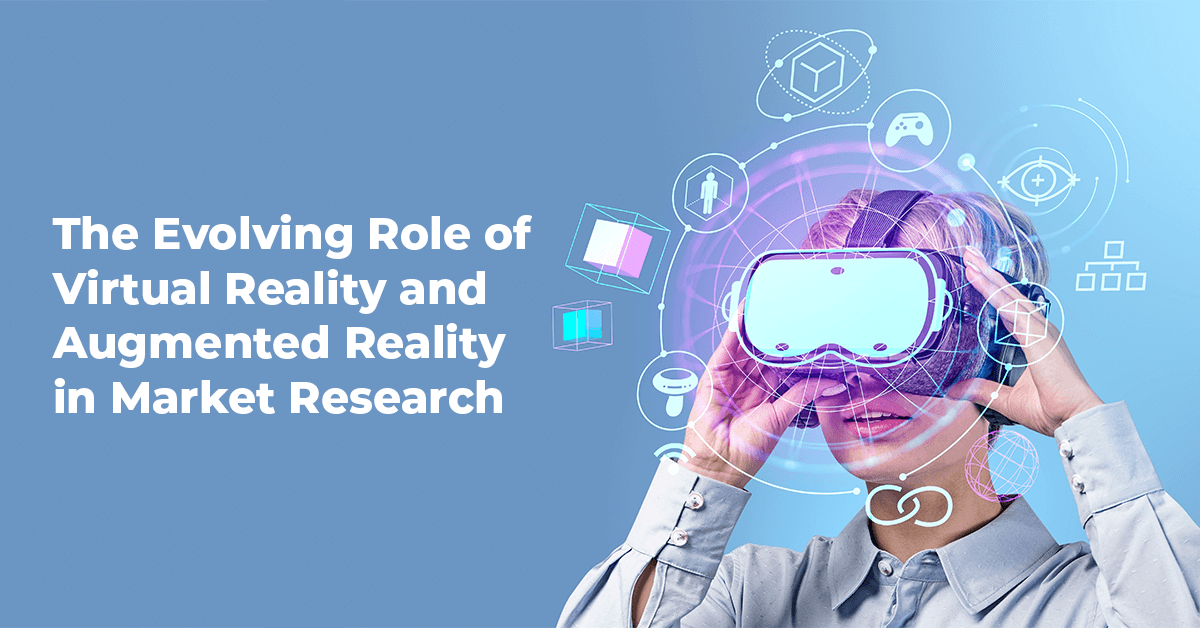 Companies through market research constantly seek innovative ways to understand consumer behavior, wants and preferences. Market researchers and companies are now using new technologies for their studies such as augmented reality (AR) and virtual reality (VR) to significantly transform how market research is envisioned today.
Virtual reality and augmented reality are not only transforming the way we experience entertainment and games but are also becoming invaluable tools for businesses across various sectors. The AR and VR markets are experiencing steady growth due to technological advances, with user penetration expected to hit 32.6% by 2027 from 28.8% in 2023. These technologies allow businesses to study their customers in more detail.
How AR and VR are Used in Market Research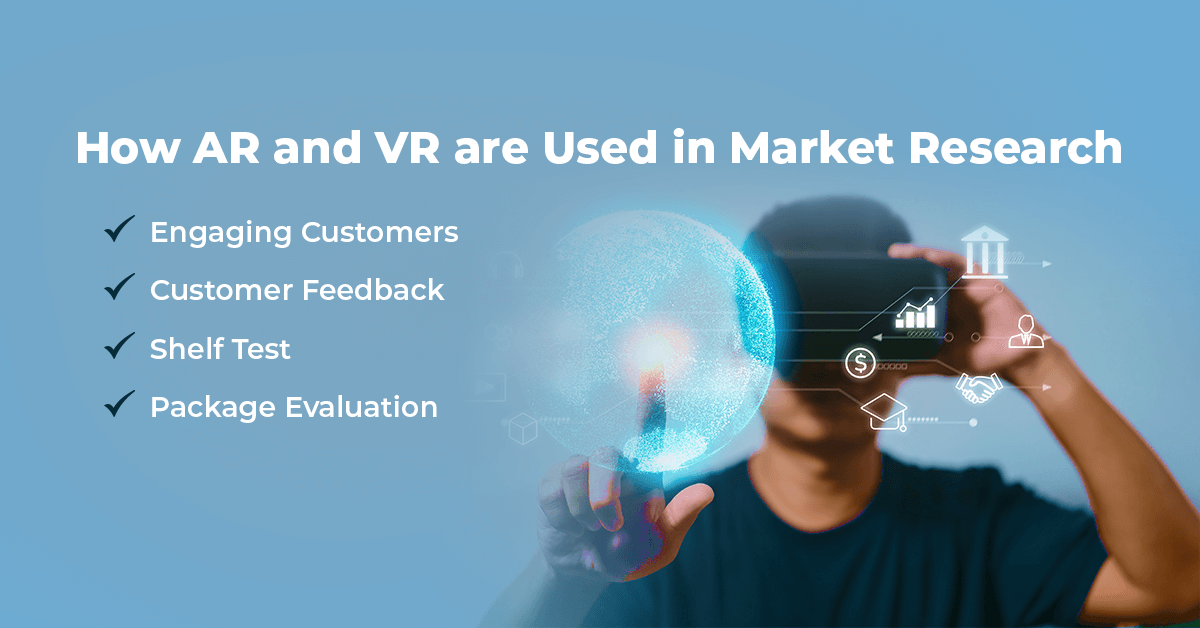 Engaging Customers
VR and AR allow businesses to simulate virtual 3D prototypes such as retail stores, car dealerships, and bank branches without having to actually build them. Customers can interact with products and services in these virtual or augmented environments, making the experience more memorable. This helps businesses gather real-time data, making their marketing decisions better.
Customer feedback
Virtual reality and augmented reality can also offer ways to engage customers and get their feedback on products and services. AR and VR capabilities can create visual prototypes of products to get feedback from customers in terms of design, usability, functionality, and opinions on any improvements and changes. Such feedback can also be gathered through immersive surveys, which can be more engaging than traditional surveys.
As brands allow customers to explore and engage with their offerings in an immersive manner, such data can help brands to form brand strategies. VR can also allow for gathering customer feedback from diverse locations without geographical constraints and the need for physical presence. This makes global research more accessible.
Shelf Test
Virtual reality and augmented reality can be used in market research to create a more immersive and realistic shelf test. The audience can navigate through the virtual stores, interact with products, and, just like a real store, make their own choices. This helps businesses understand shopping behavior, user interactions, and eye-tracking and reveal accurate consumer behavior on choice and preferences in a controlled environment. Its usage can be seen in product placement optimization, pricing strategy and understanding customer preferences in retail settings.
Package Evaluation
AR and VR can provide innovative ways to assess packaging design and enhance the overall consumer experience. In virtual reality, through the use of technology, entire store shelves can be created with various product packaging designs. The audience can shop in these virtual stores just like physical outlets and provide feedback on the attractiveness of the packaging, design elements, positioning, and visibility.
In VR simulations of the real world in retail environments, companies can study how consumers interact with products and choose them based on product design. Eye-tracking technology can detect what kind of packages grab the most eyeballs. VR also allows to conduct A/B testing of different packaging designs within a controlled environment, making it easier to understand what clicks with the audience and what doesn't appeal to them.
Limitations of using AR and VR
The usage of virtual reality and augmented reality in market research is still very limited and not widely adopted by the general public. This can result in a limited and biased sample pool when conducting market research, as only those who have access to the necessary hardware and software can participate. The cost of developing AR and VR experiences is quite high in terms of software development, skilled professionals as well as hardware requirements.
Even ethical concerns may also crop up while collecting data on user behavior and their behavior with the virtual world. AR and VR experiences, by their nature, create simulated environments. Though they provide valuable insights about consumer preferences, they may not always reflect real-world consumer behavior accurately. Often, it is seen that participants might behave differently in virtual environments compared to physical ones.
Conclusion
The impact of AR and VR in market research will continue to see an upward growth in the near future. As AR and VR technologies continue to become more accessible in the coming days, market researchers must learn how to adapt to them to remain ahead of the competition. By utilizing these technologies, businesses can get their hands on deeper, data-driven insights, improve their customer experience and remain agile in the competitive landscape.