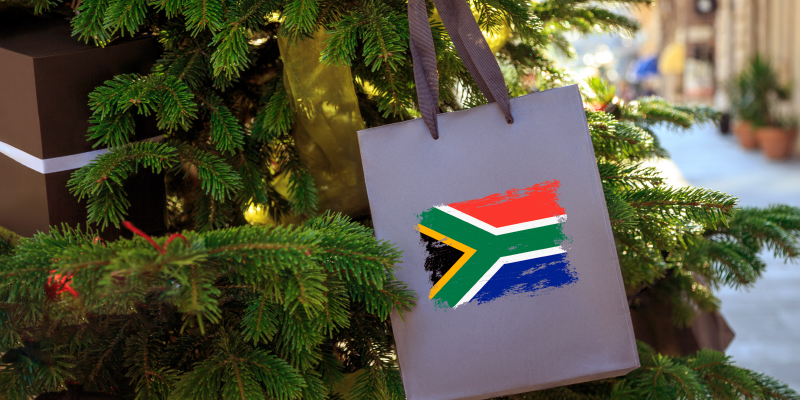 Understanding how shoppers think and behave over busy holiday shopping periods can be extremely helpful for brands and retail platforms in order to enhance their customer shopping experience, be it online or in-store. With the retail landscape shifting in a pandemic environment, businesses are looking for creative and insightful ways to tap into shopper drivers in order to maximise revenue generation.
Borderless Access recently conducted an extensive online global study on the holiday shopping behaviour of consumers. This report helps gain insights into how the Sub-Saharan Africa consumers shopped, their shopping types, experiences, shifts in behaviours and brand expectations amongst other factors. Comprehensive research was conducted across an even split of male and female, aged 18- to 70-year-old shoppers.
Overall findings across online and offline
In terms of online versus offline shopping, the results highlighted that two-thirds of shoppers across Sub-Saharan Africa (SSA) utilised a mix of both online and in-store shopping. This is higher than their global counterparts with online-only shopping, in particular, being lower in SSA.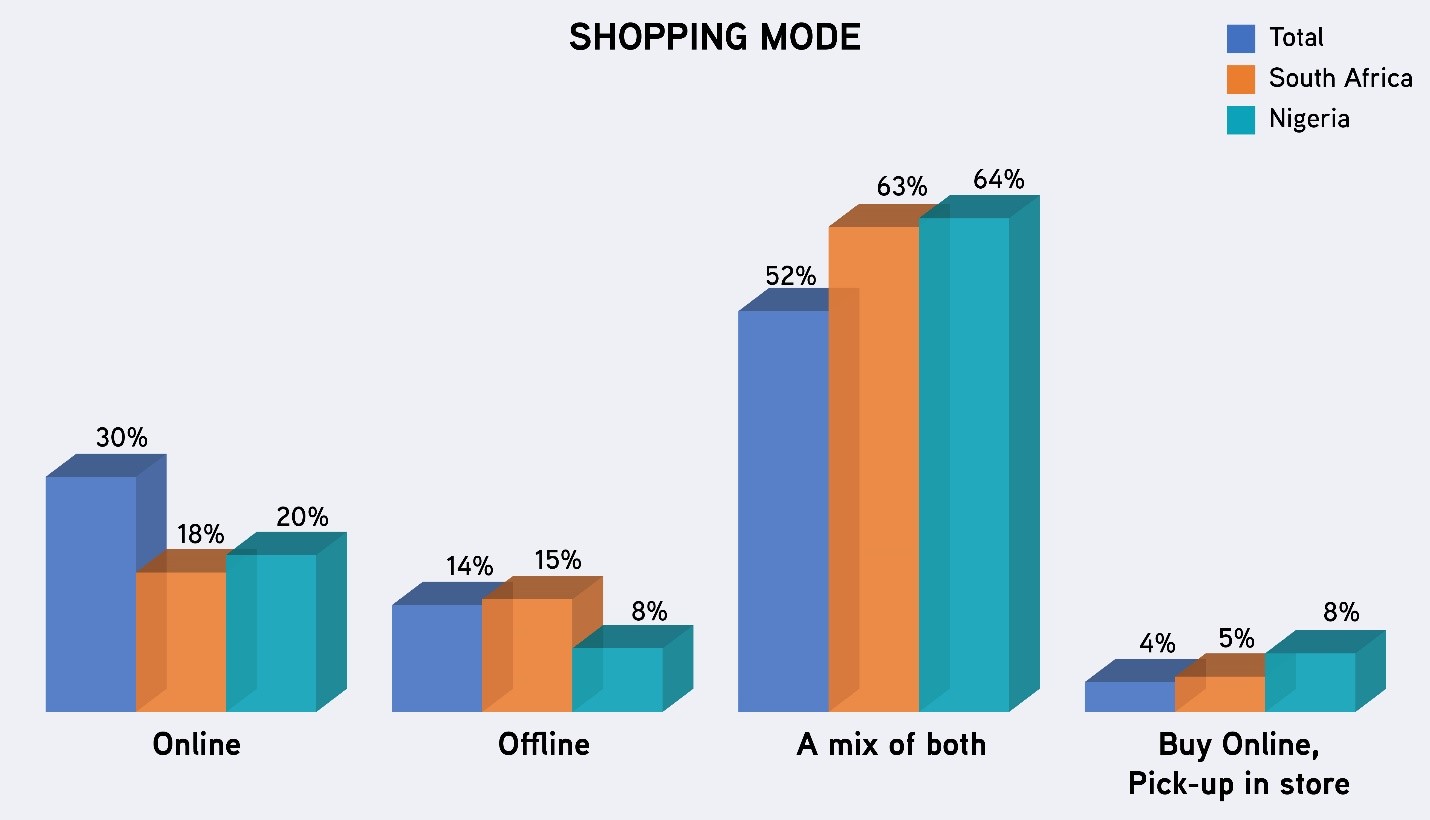 Insights into Online shopping
The two main concerns which came out across SA and Nigerian online shoppers were those regarding quality issues, delivery delays and trust on shopping portals. In Nigeria, in particular, 81% were more concerned about quality issues significantly higher than any other country in the world.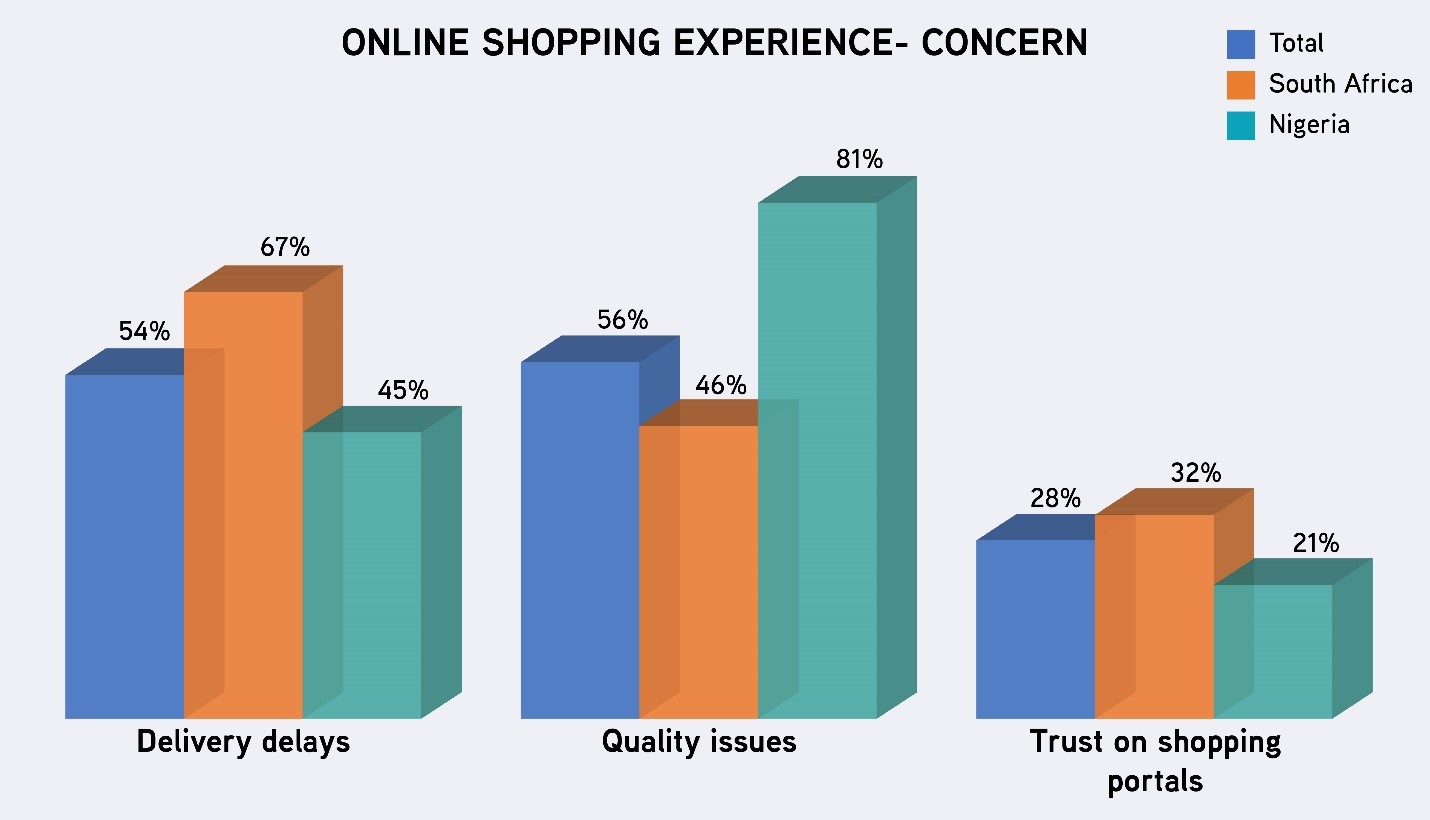 The biggest likeability factors for online were the ability to shop anywhere and anytime (especially true for South Africans) convenience as well as being able to avoid crowds by shopping in the comfort of a chosen online location. Convenience for SSA shoppers over-indexed at almost 20% more than global online shoppers which highlight the importance of this factor in brand and retailer communication.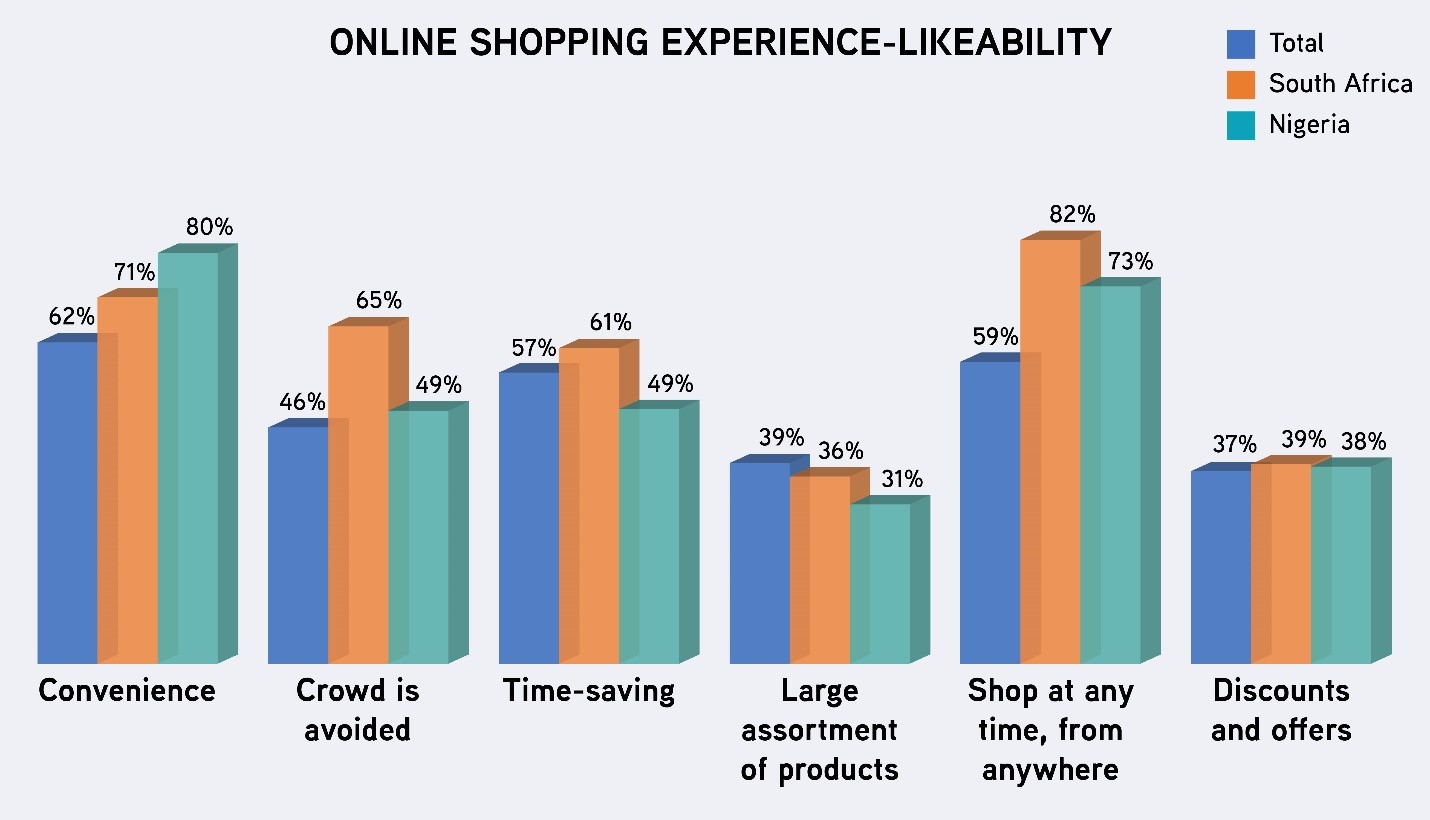 From an expectation perspective, shoppers are looking for free shipping, easy returns/refunds and no hidden costs. These are great insights when positioning and pricing offers on shopping sites in order to attract customers.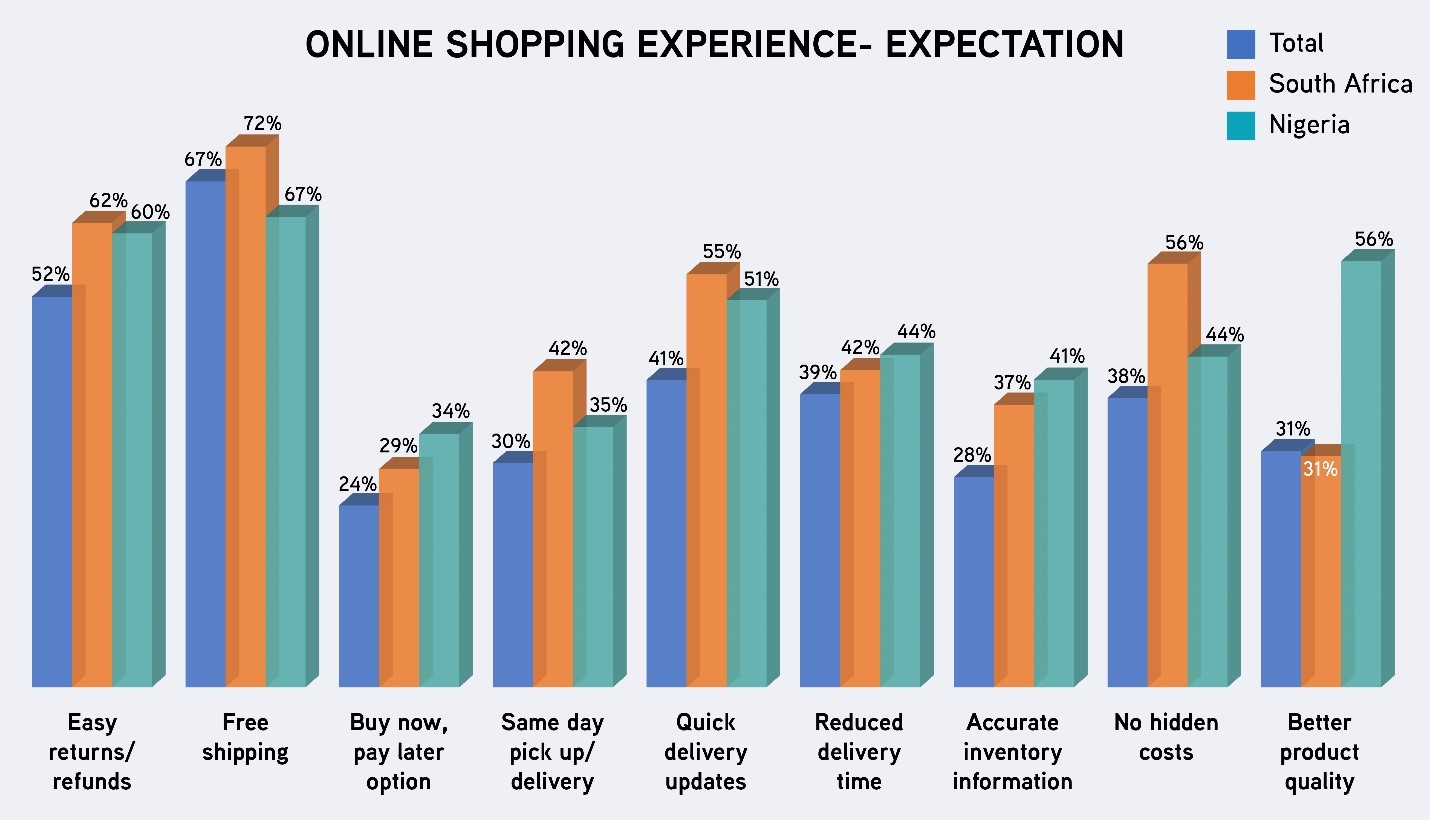 Insights into Offline shopping
Almost 80% of South African shoppers ranked crowds as well as the exhausting/ time consumer nature of shop hopping as their major concerns with offline shopping.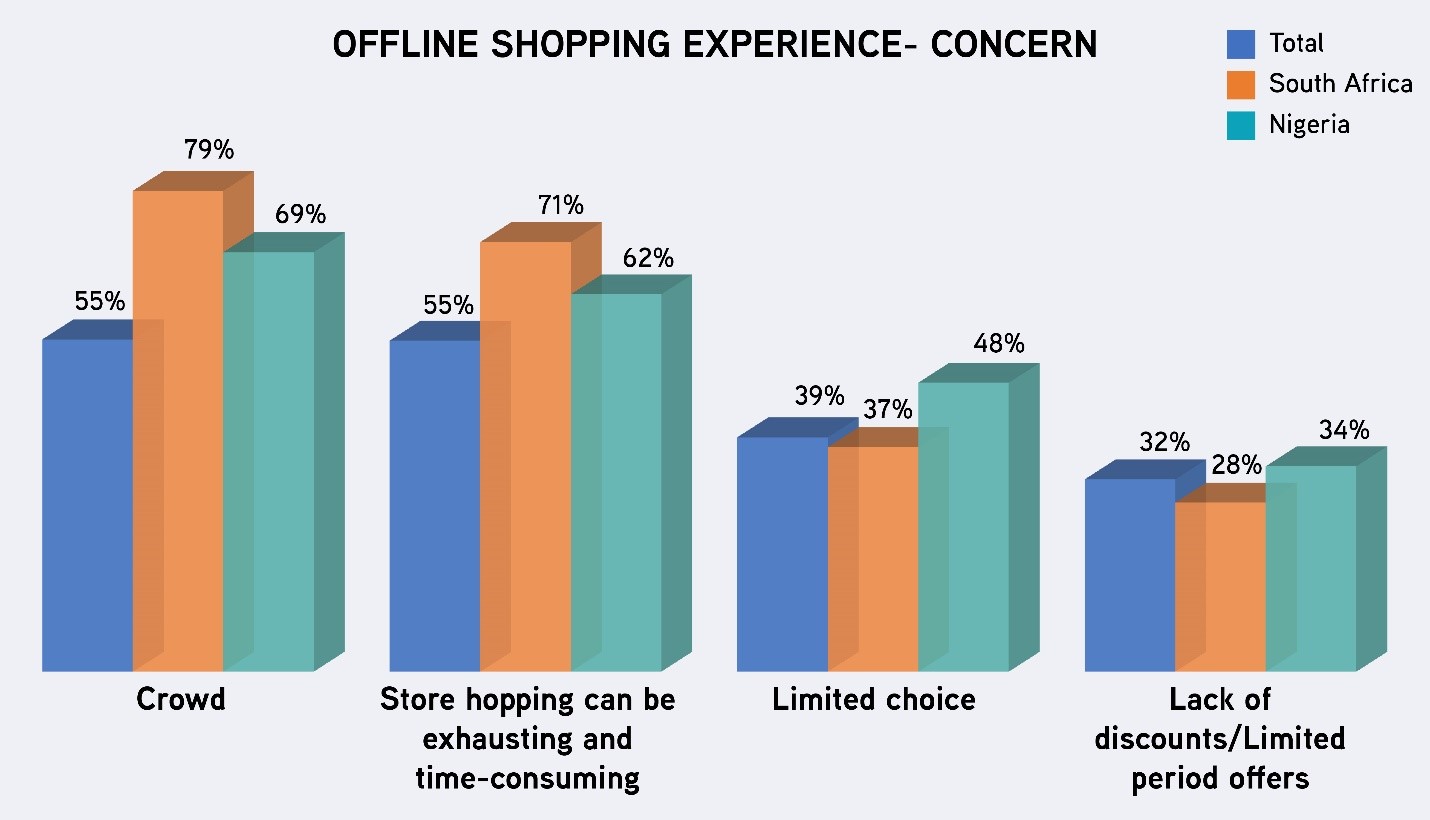 A key insight that came out was that shoppers in this region like to shop physically in order to see and feel products in person as well as to receive the product straight away.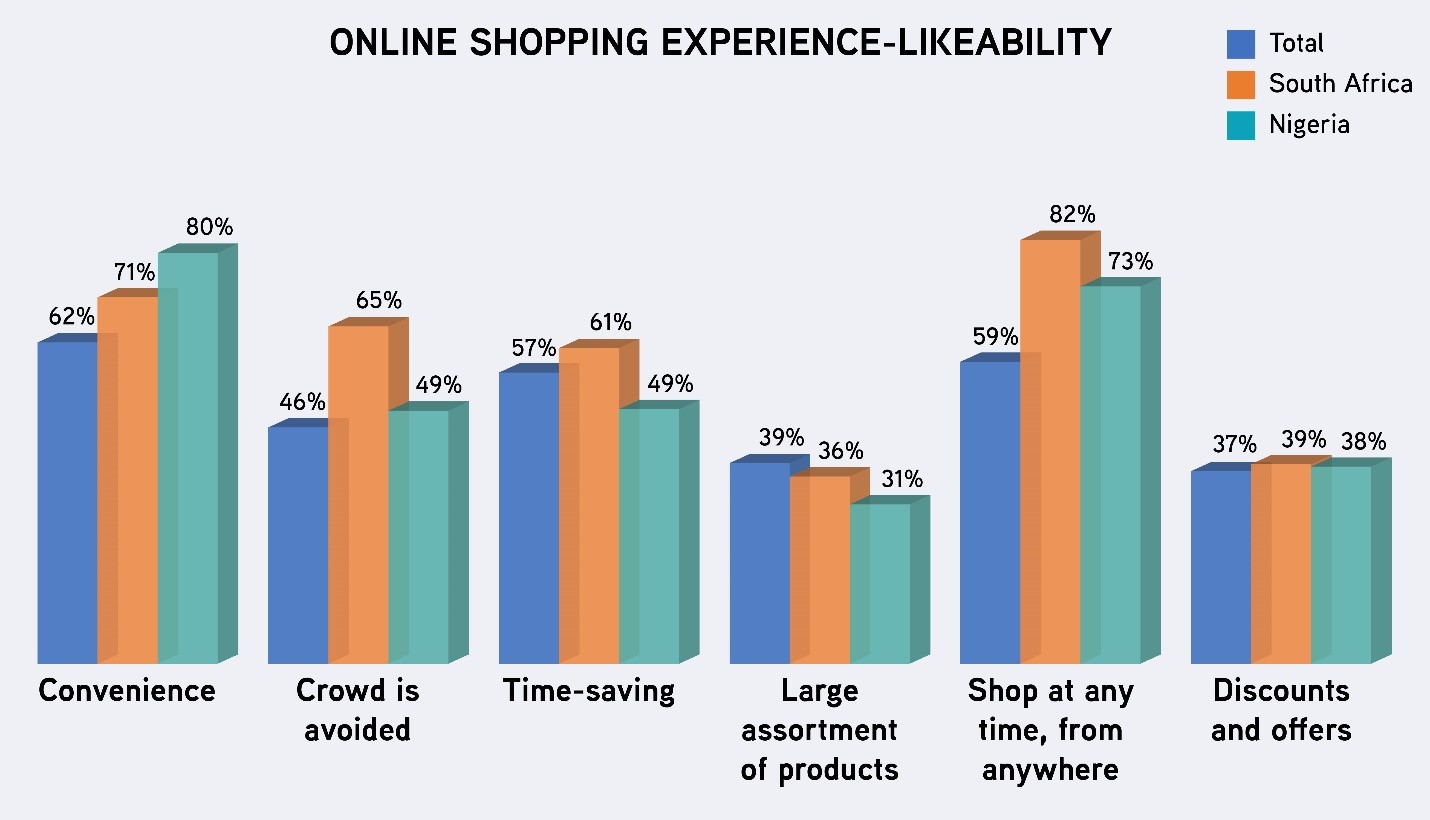 However, retailers need to satisfy the expectation that shopping in a brick-and-mortar store offers a safe way to shop. They would benefit from offering personal and customised service instore; the ability to differentiate versus competitor stores by offering personalisation and driving the shopper in-store experience would be of immense value to their shoppers.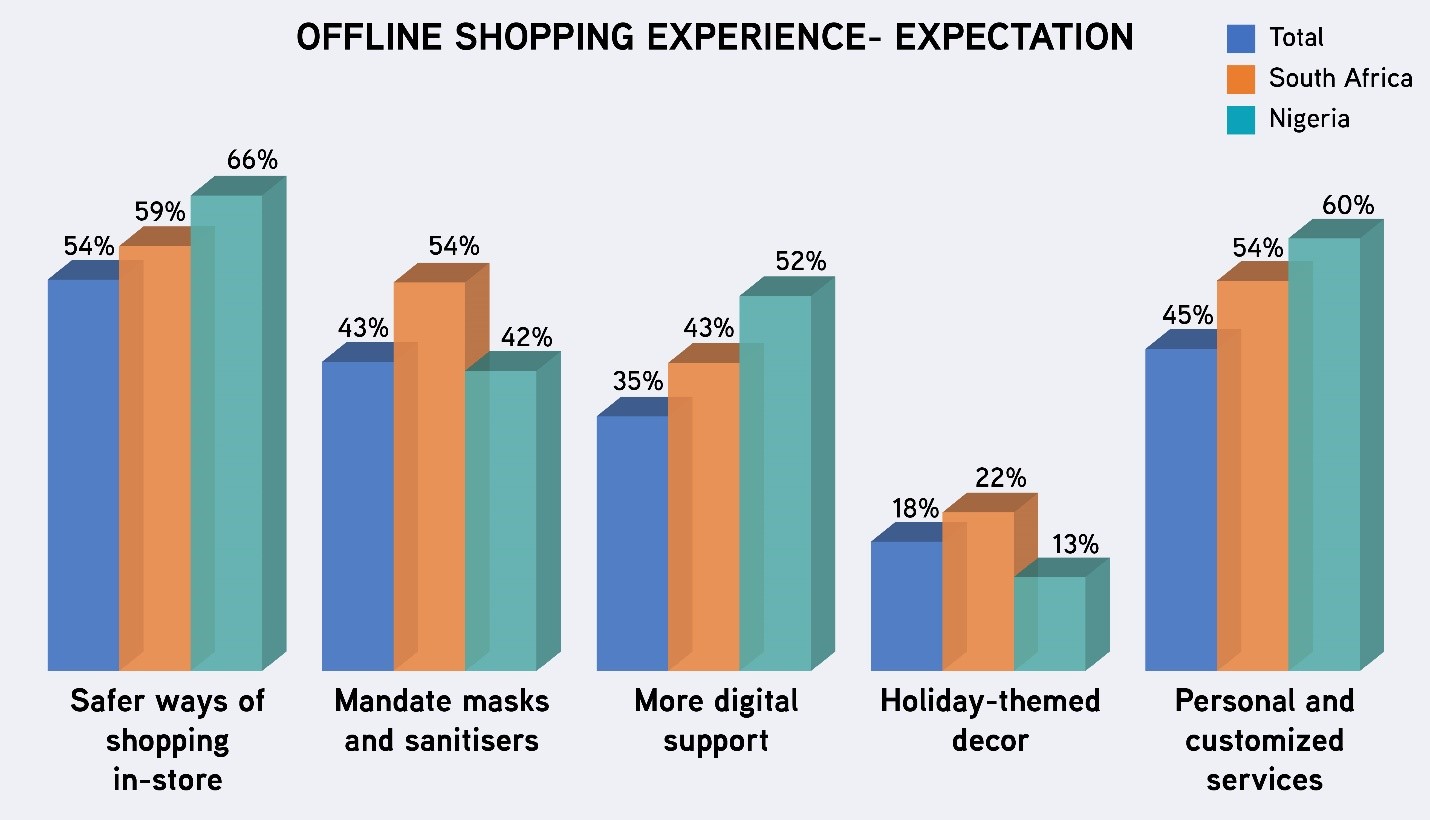 Shopping and spending trends this season
Two of the major changes in holiday shopping behaviours noted were that 65% of shoppers reduced their budgets and spent mindfully which is evident from consumer shopping for their long due list and necessities.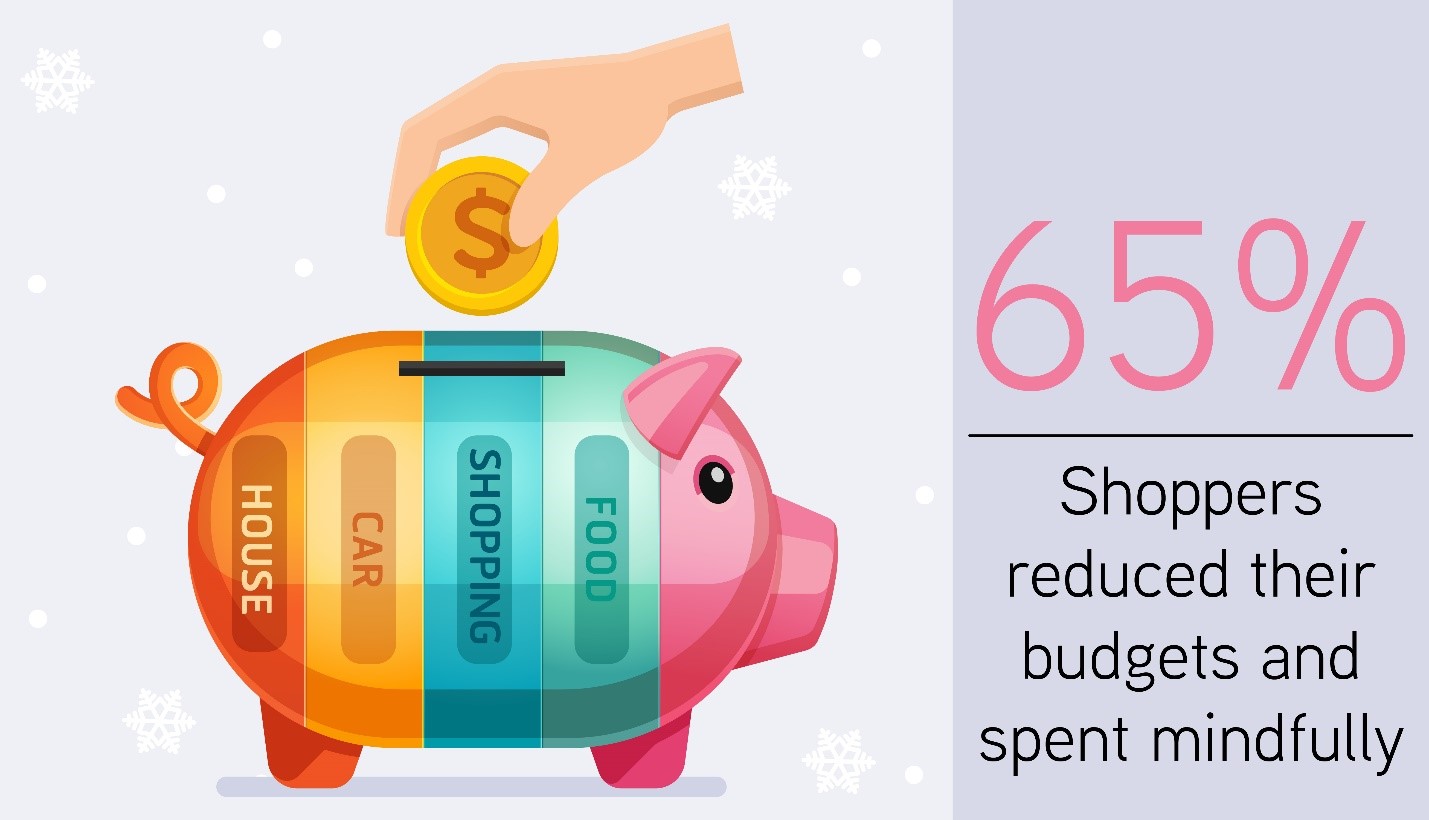 Almost half of the shoppers surveyed stated that they preferred better priced alternatives. It is thus key that offers provide a better return on shopping spending during these strained economic conditions.
In terms of gifting plans over the holiday period, shoppers seek inspiration by browsing favourite brands websites and by window shopping. Retailers and brands could benefit from this insight by offering attractive and appealing visuals and offers on websites and in-store displays.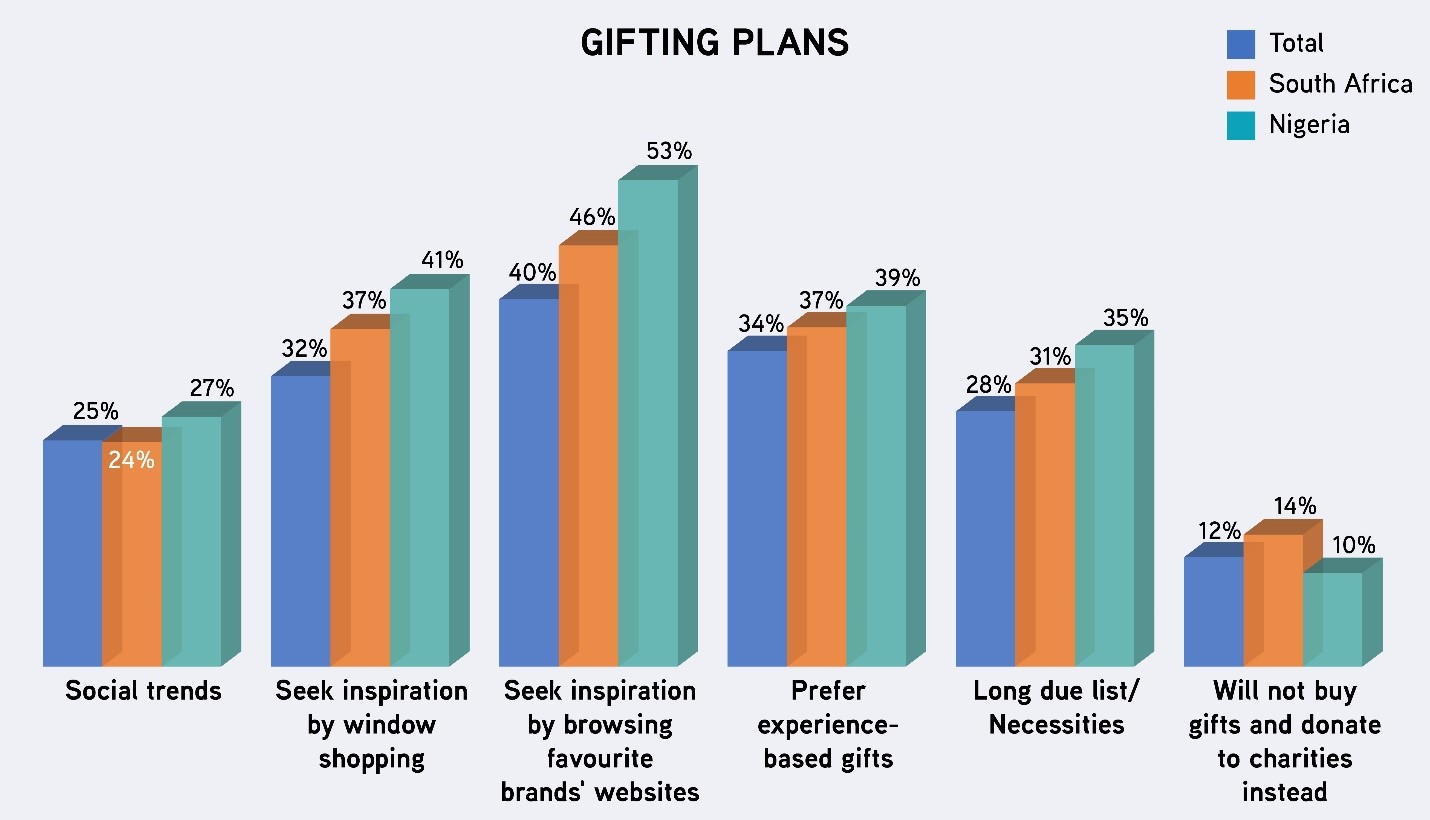 This year a large number of consumers preferred to donate to charity instead of buying gifts.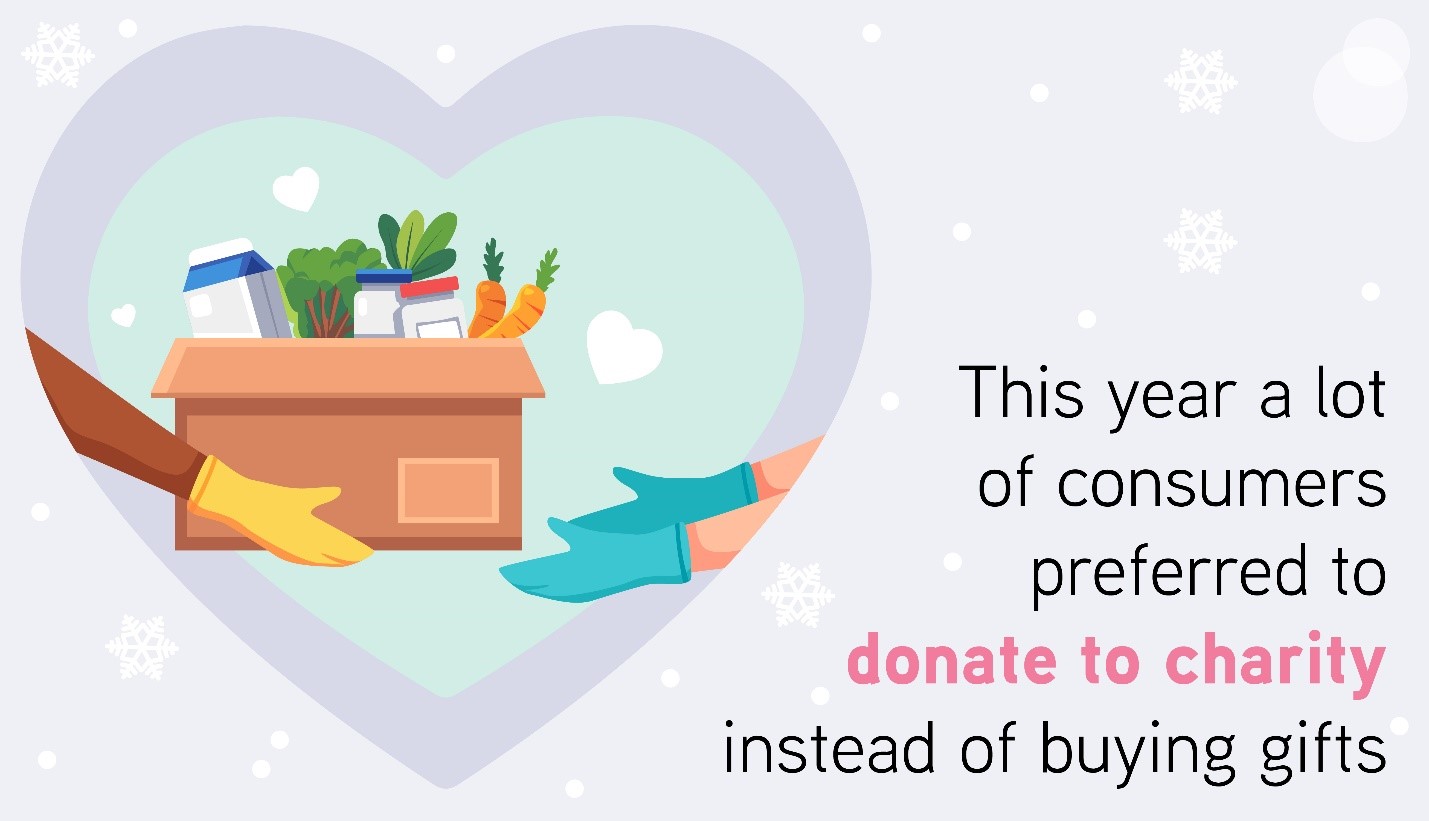 Shopper expectations from Brands that matter
The strongest requirement from favourite and trusted brands over the holiday season was shoppers looking for loyalty rewards and discounts with over 70% of shoppers mentioning this as an expectation in the region versus global shoppers.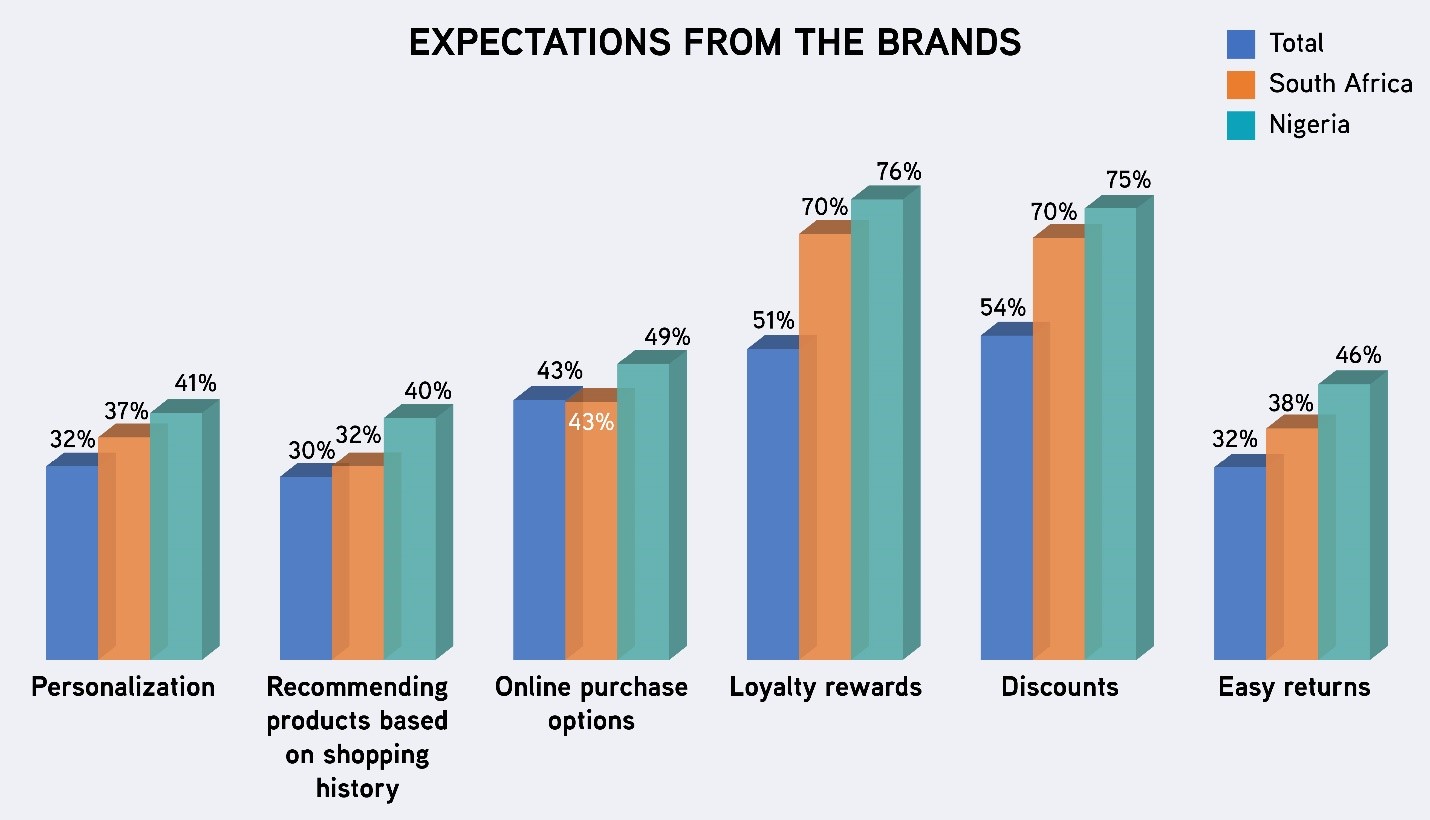 Another big highlight this year was consumers preferred to shop from smaller and local brands/ shops more, this year.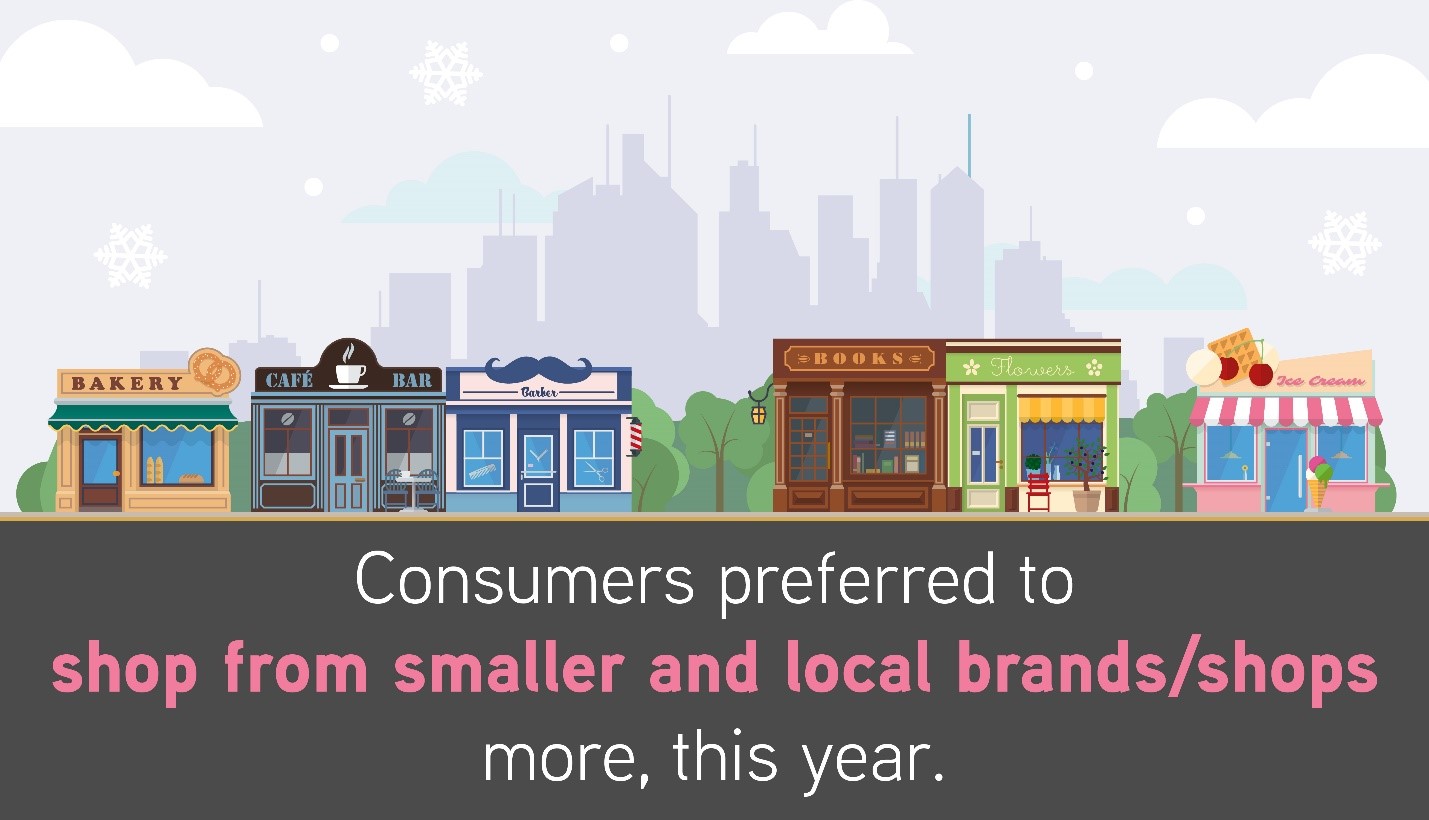 Consumers in South Africa (28.9%) and Nigeria (31.7%) were more aligned with brands with a purpose.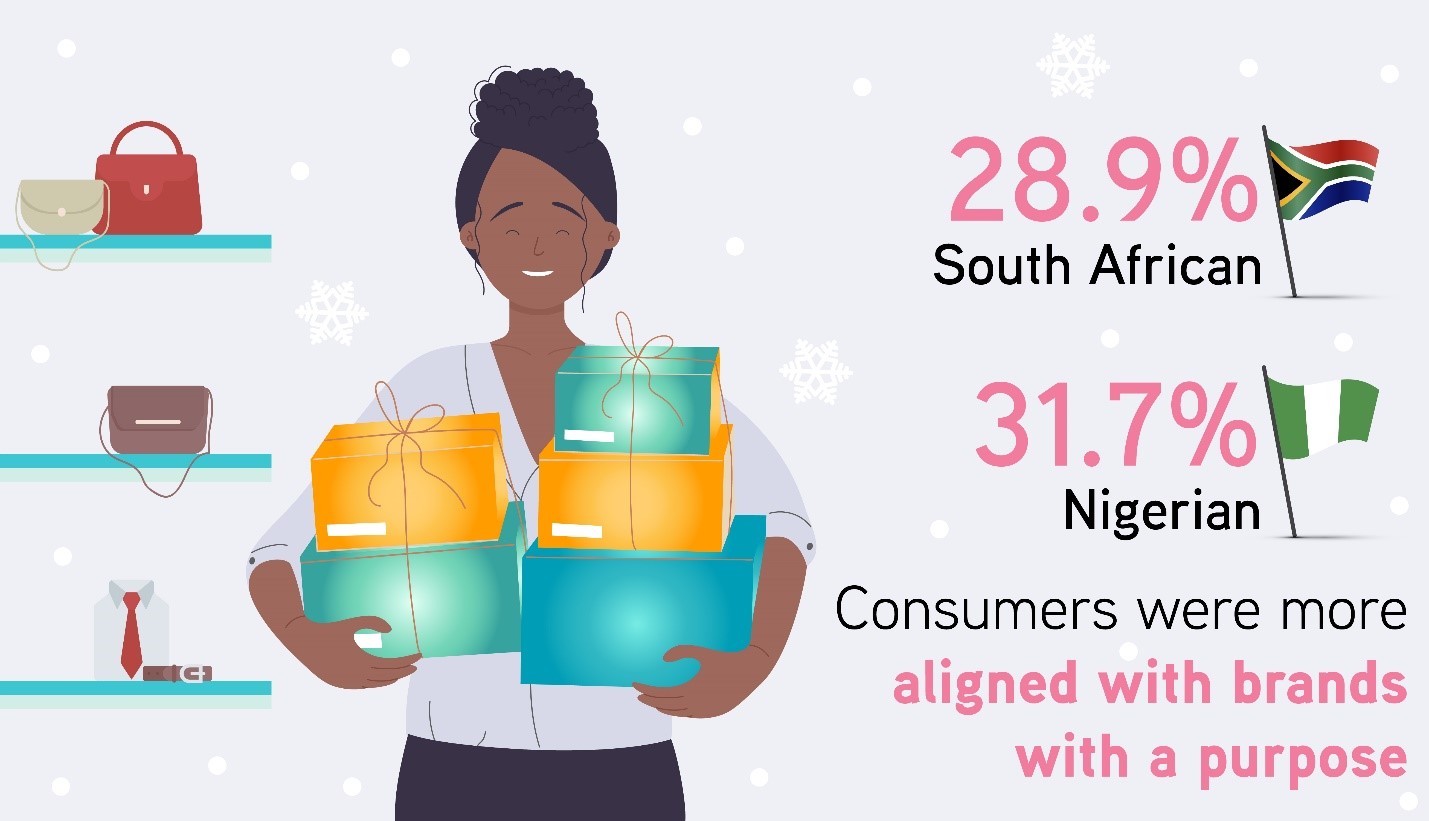 Conclusion:
The 2021 holiday season certainly was an interesting time for shoppers in the Sub Saharan region with a hybrid mix of online and physical shopping being utilised. In order to maximise the online shopping experience; brands need to talk up the convenience factors, address quality concerns and manage the expectation of the desire for free shipping. From an in-store perspective; retailers need to maximise product visibility and manage stock levels to ensure instant gratification and receipt of purchase. Understanding the shopper thought patterns and behaviours over the last holiday season will go a long way towards brands and retailers further enhancing their sales growths over the upcoming 2022 holiday periods.
---
This article was first published on Bizcommunity here.