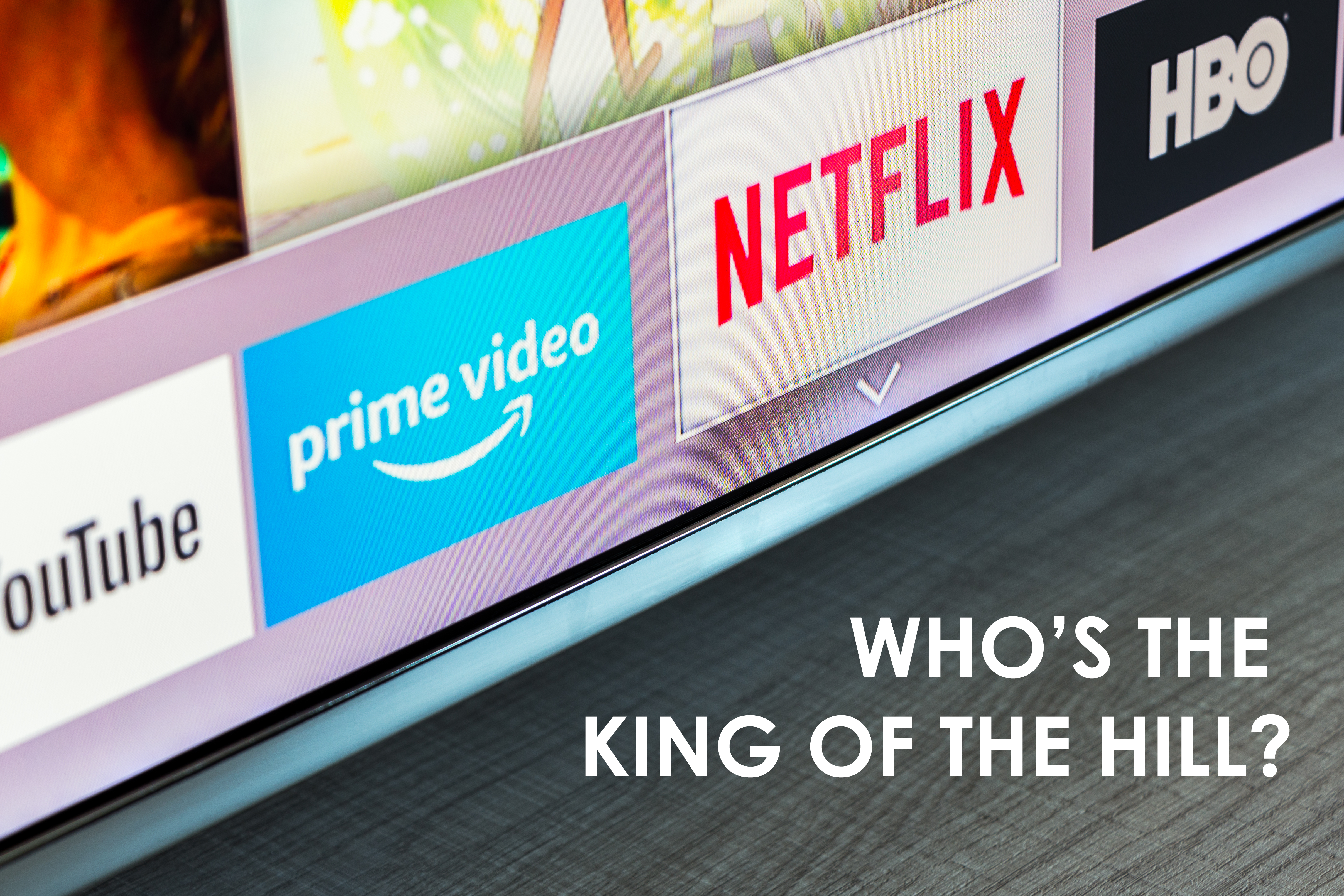 Fast internet speeds and ever increasing data bandwidths around the world have spurred the growth of video streaming services. The video streaming market falls under two broad segments, ad-supported services such as YouTube and paid and subscription based platforms such as Netflix, Amazon Prime and other on-demand video platforms.
Both categories of video streaming services have experienced excellent growth especially in the last couple of years.
According to data presented by statistics portal Statista, video streaming services have maintained a steady growth, a trend that is expected to continue in the coming years.
Global revenue generation from the segment is projected at USD 32.906 million in 2019. This is expected to increase to USD 37.374 million by the year 2023. At the same time, market penetration, currently standing at 24.1%, is predicted to hit 25.5% by 2023.
While Google's YouTube has an almost monopolistic hold in the ad-supported segment, it is the subscription-based video streaming area where all the action is. The segment is currently experiencing fierce competition for dominance and is crowded with various platforms from different companies, all vying for the top position. The competition is expected to truly heat-up towards the third quarter when Disney and Apple enter the fray with their respective services, Disney+ and Apple TV+.
So, who is currently the king of the hill amongst subscription based streaming services? A consumer research survey carried out by Borderless Access involving viewers in the US and India provides some interesting insights about video on-demand audience.
The majority of viewers in India have subscribed to more than one service, while that count is almost equally divided amongst viewers in the US.
This is indicative of the relatively evolved state of the segment in the US where viewers have picked their preferred streaming platforms. On the other hand, the segment is still in its infancy in India, with multiple service providers battling for user's loyalty.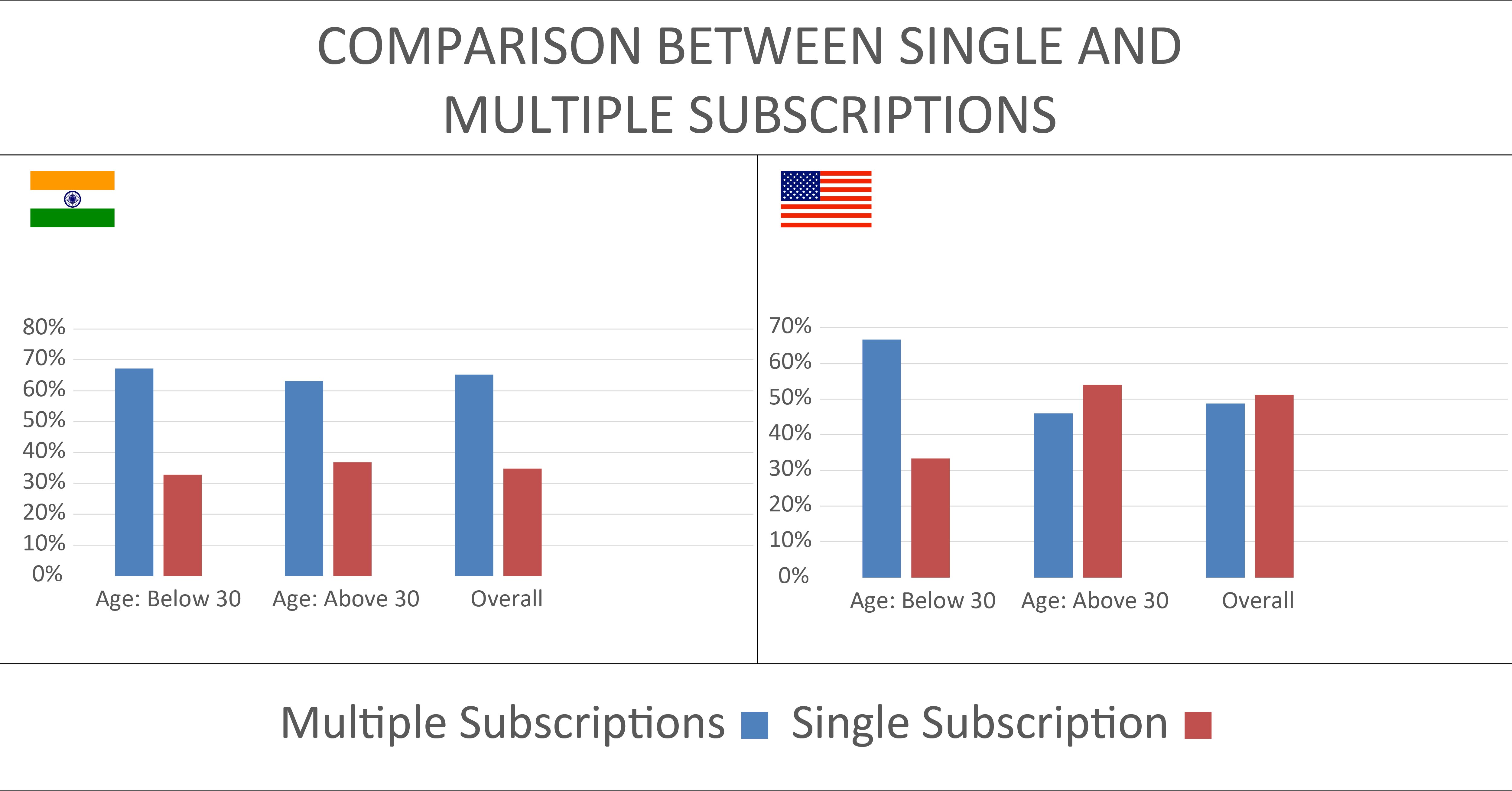 This trend is clearly reflected in viewer preference for streaming platforms as well. In the US, Netflix has a clear lead over other platforms, with Amazon Prime Video following at a distant 2nd position.
In contrast, the result from India shows that viewership is scattered amongst half a dozen different platforms, showing that the race has only just started.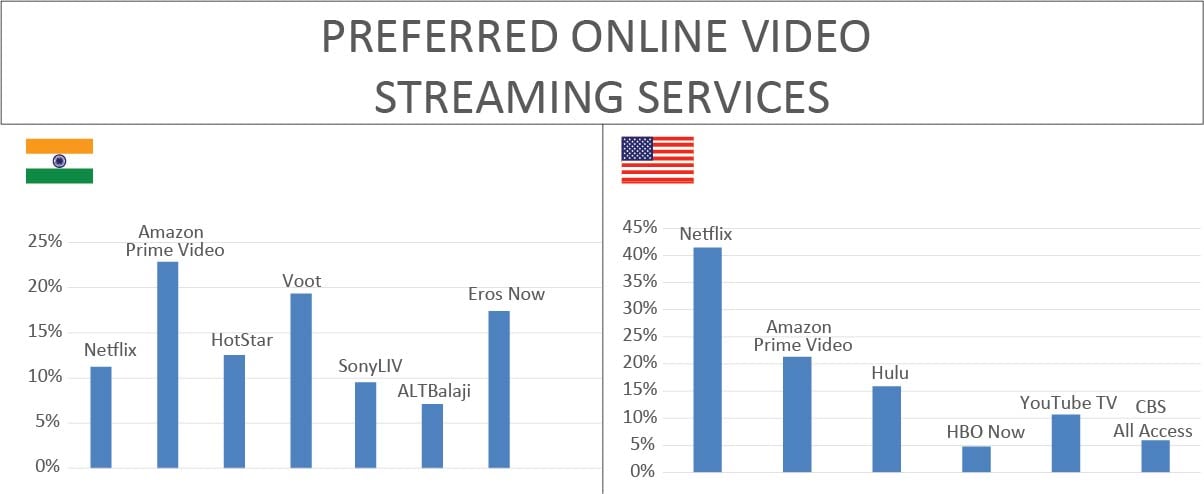 Next year, however, could witness some major upheaval in the video streaming space with the entry of two behemoths – Disney and Apple.
Both Disney+ and Apple TV+ are scheduled to launch in the second half of 2019, with both promising and exciting video content for consumers. On one hand, Apple has access to a large audience who are tied to its well-established app and device ecosystem and Apple has planned exciting original content by signing up with A-grade actors and content creators. On the other hand, Disney+ will have a massive collection of popular, existing content along with the original new content for viewers right from launch.
And viewer sentiments captured by our study points towards a win for Disney, which should hold true at least initially. Probably, that's also due to its availability on both Android and iOS platforms.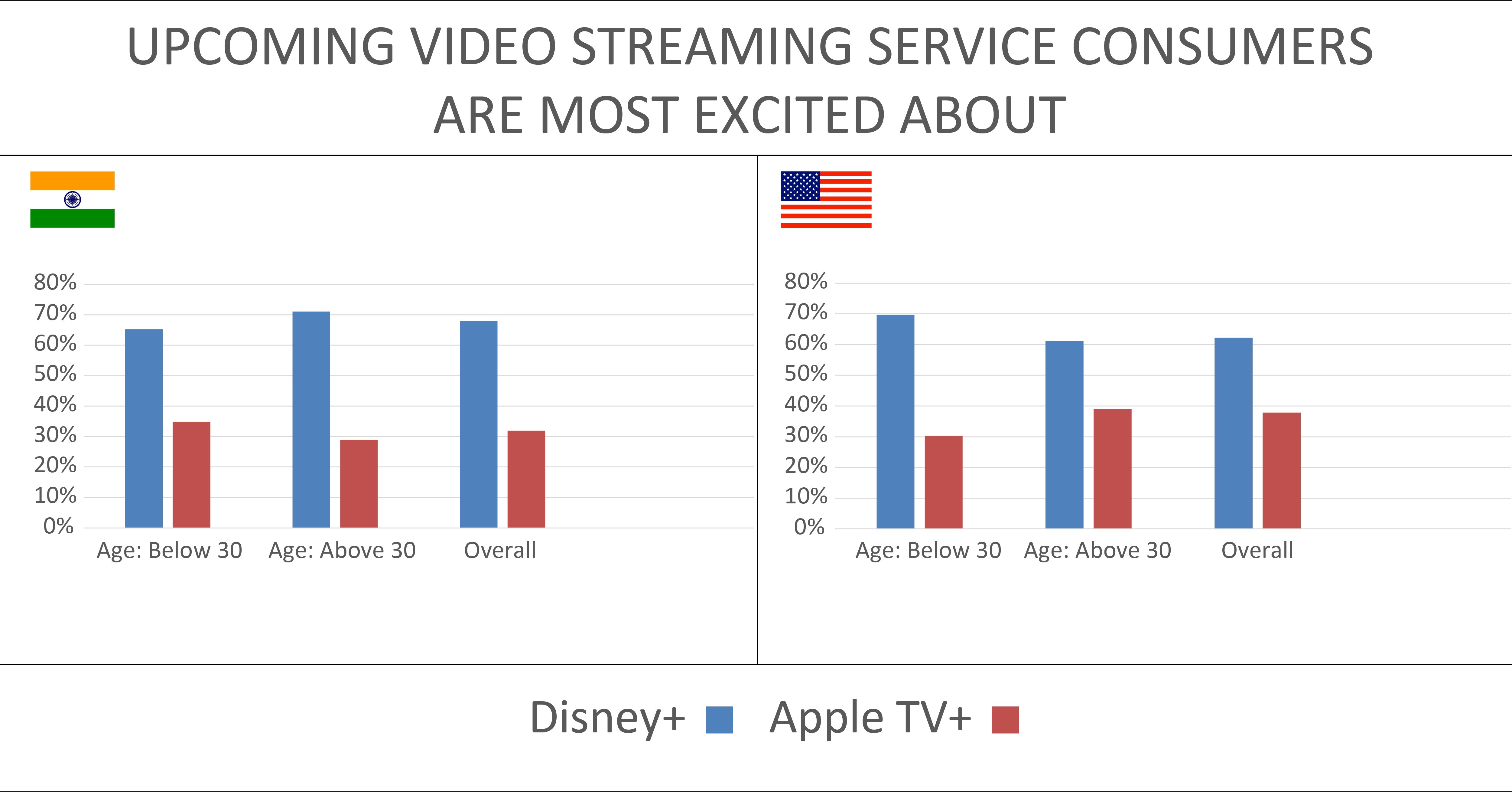 At what point of time does options become too many? There's always a chance that forcing viewers to pick between multiple video streaming services due to fragmentation of media can lead to user fatigue. This could end in catastrophic failure of one or more platforms. Fortunately, the industry has not reached that tipping point yet.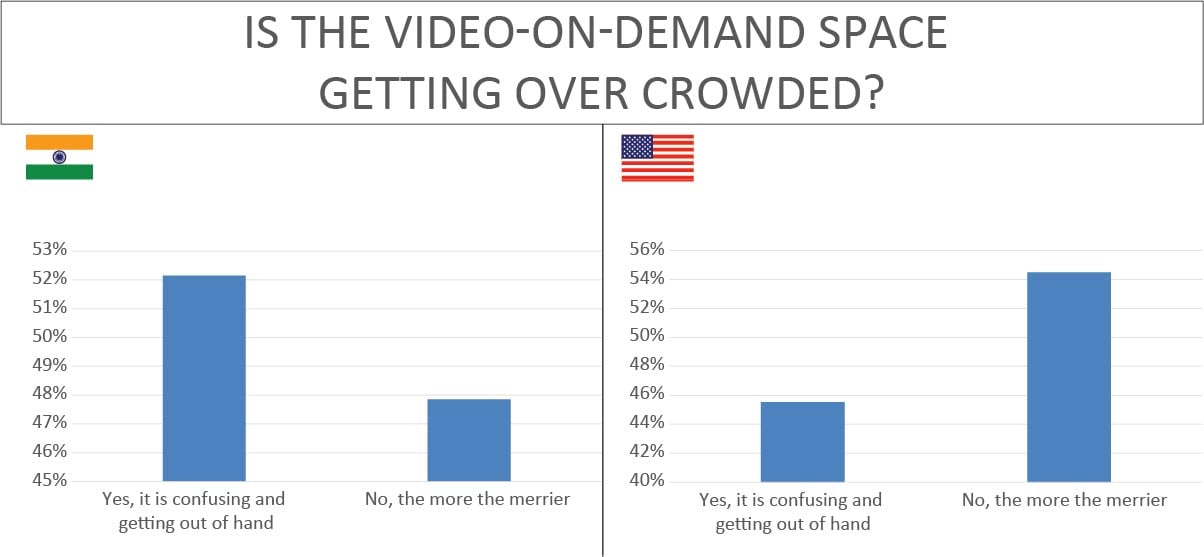 The number of people who believe more options are healthy balance out the people who think it is detrimental.
The coming years will be interesting for the video streaming industry, with some major developments that will continue to keep the scene choppy. It will be long before things settle down and plenty of opportunities for players to be the winner in this race to the top of the hill.